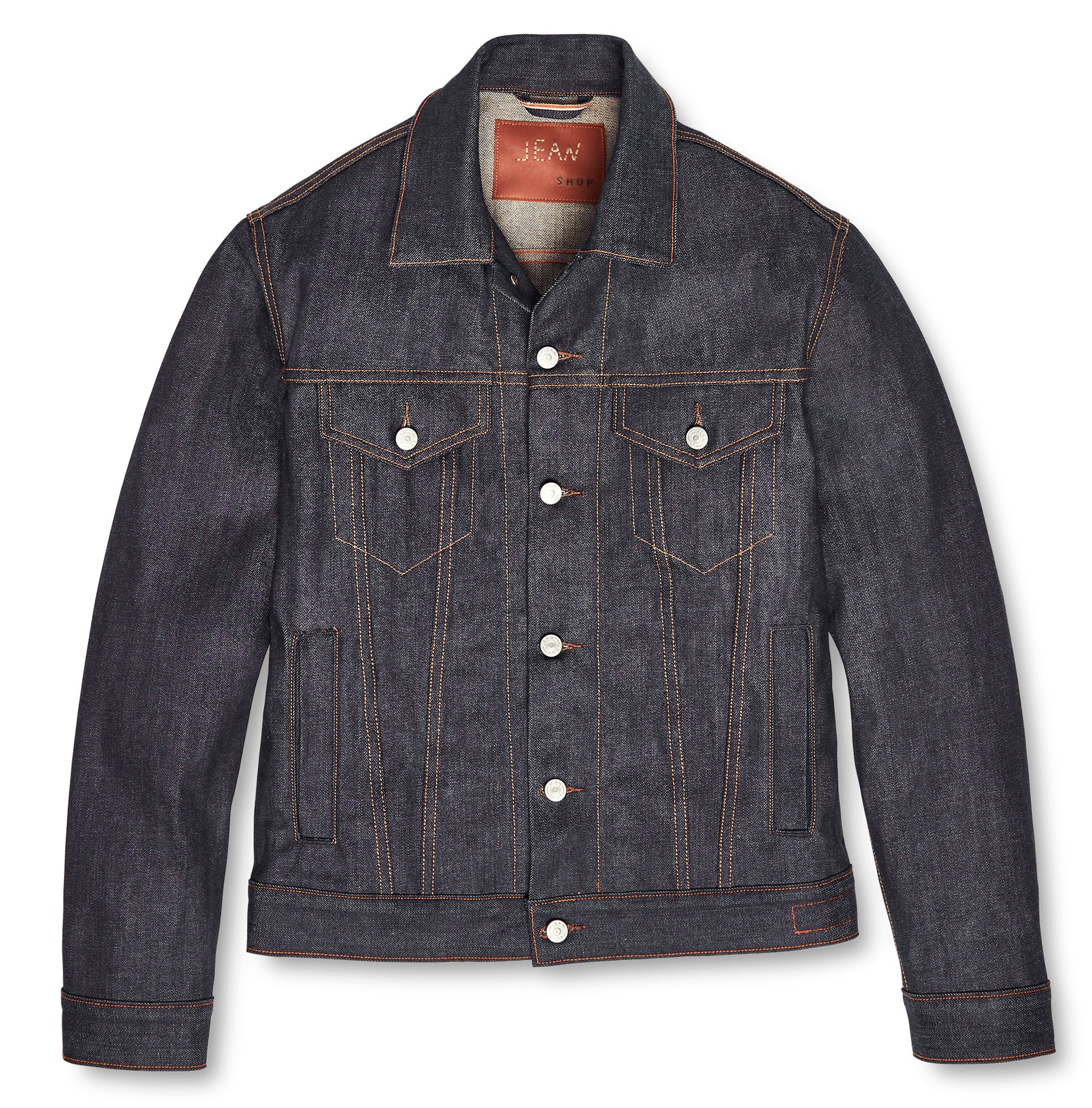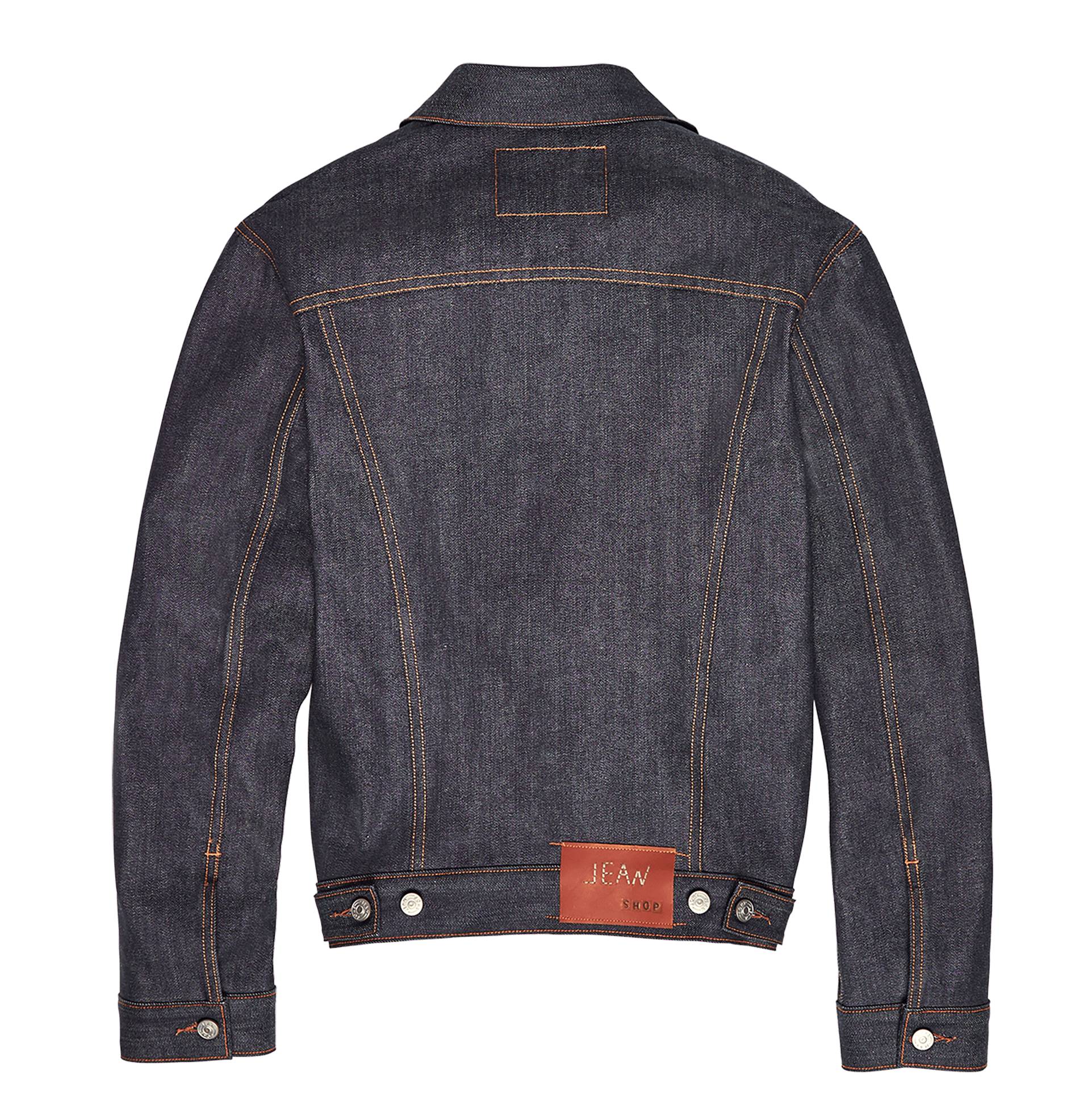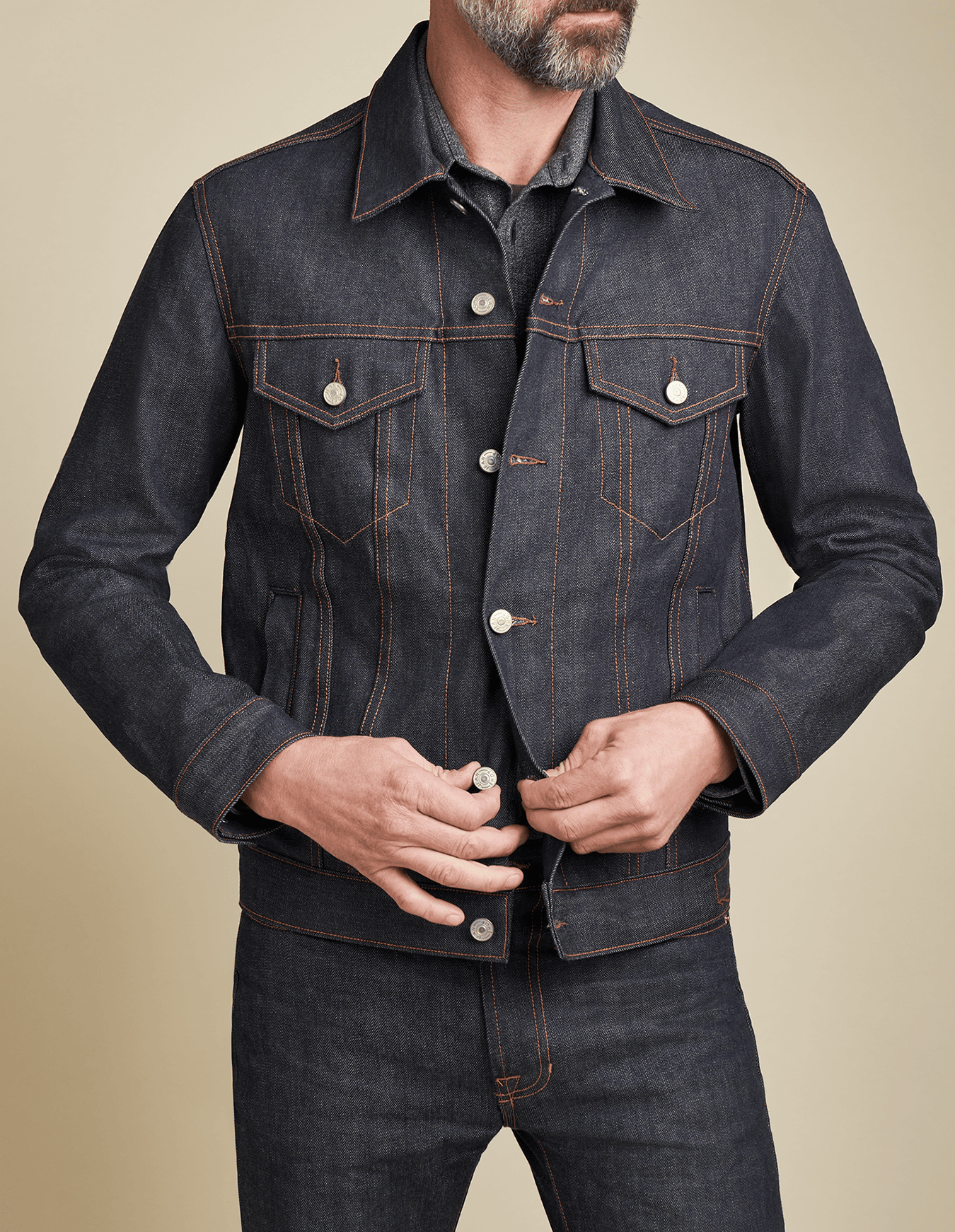 DENIM ON DENIM - TRIM 6'1" / Size M
Reinforced Selvage collar locker loop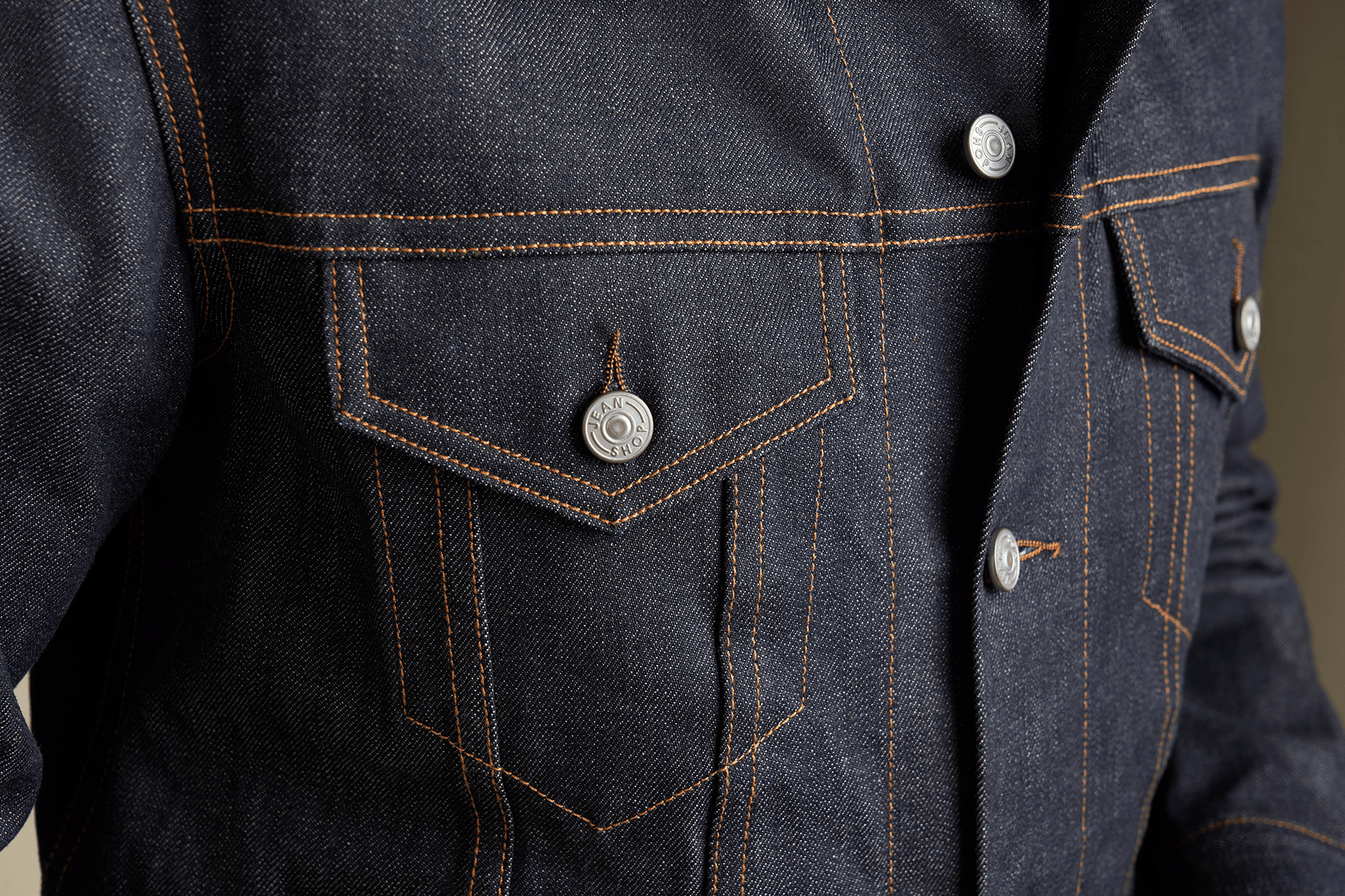 Pointed Front Button Pocket Flaps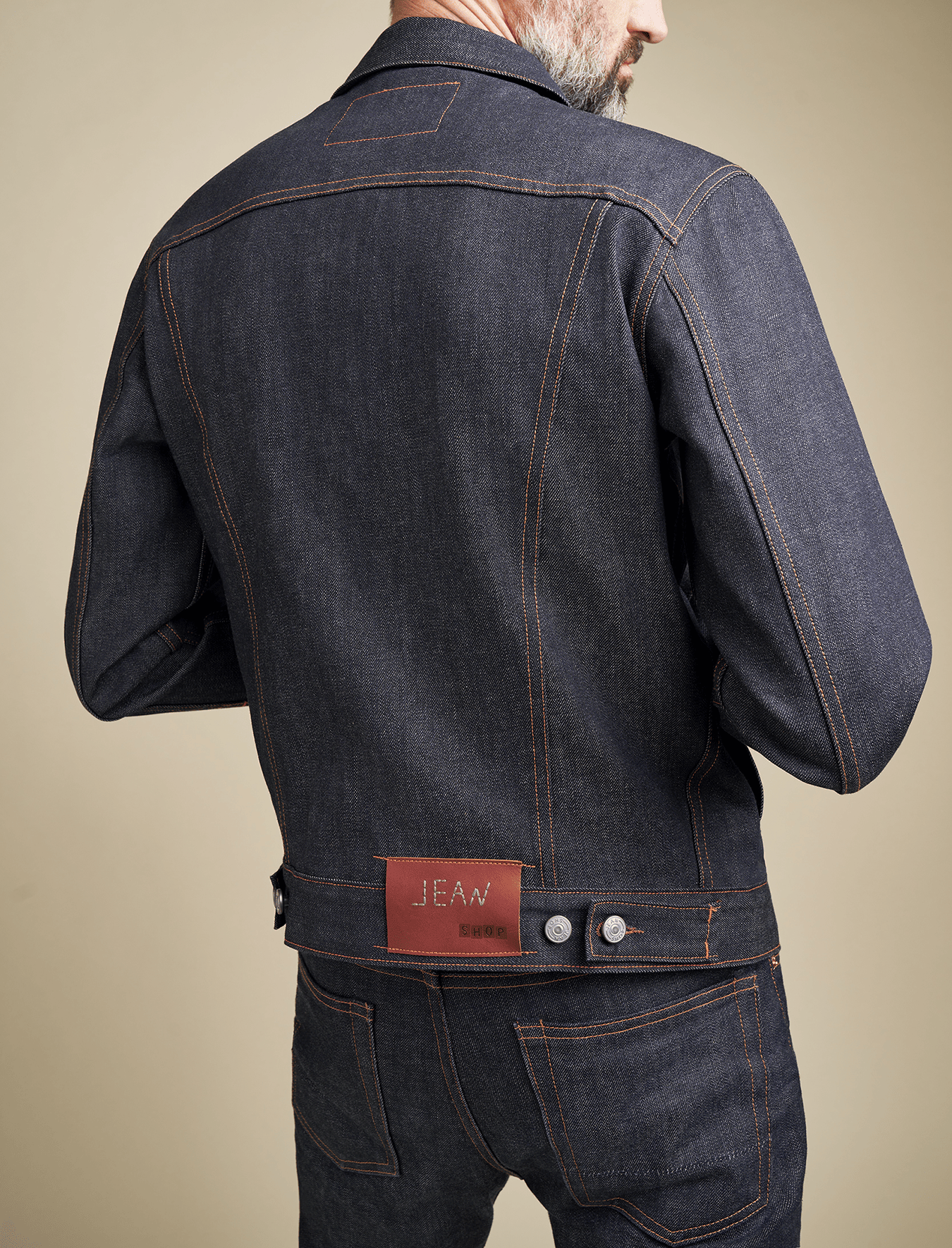 HANDSTITCHED LEATHER WAISTBAND PATCH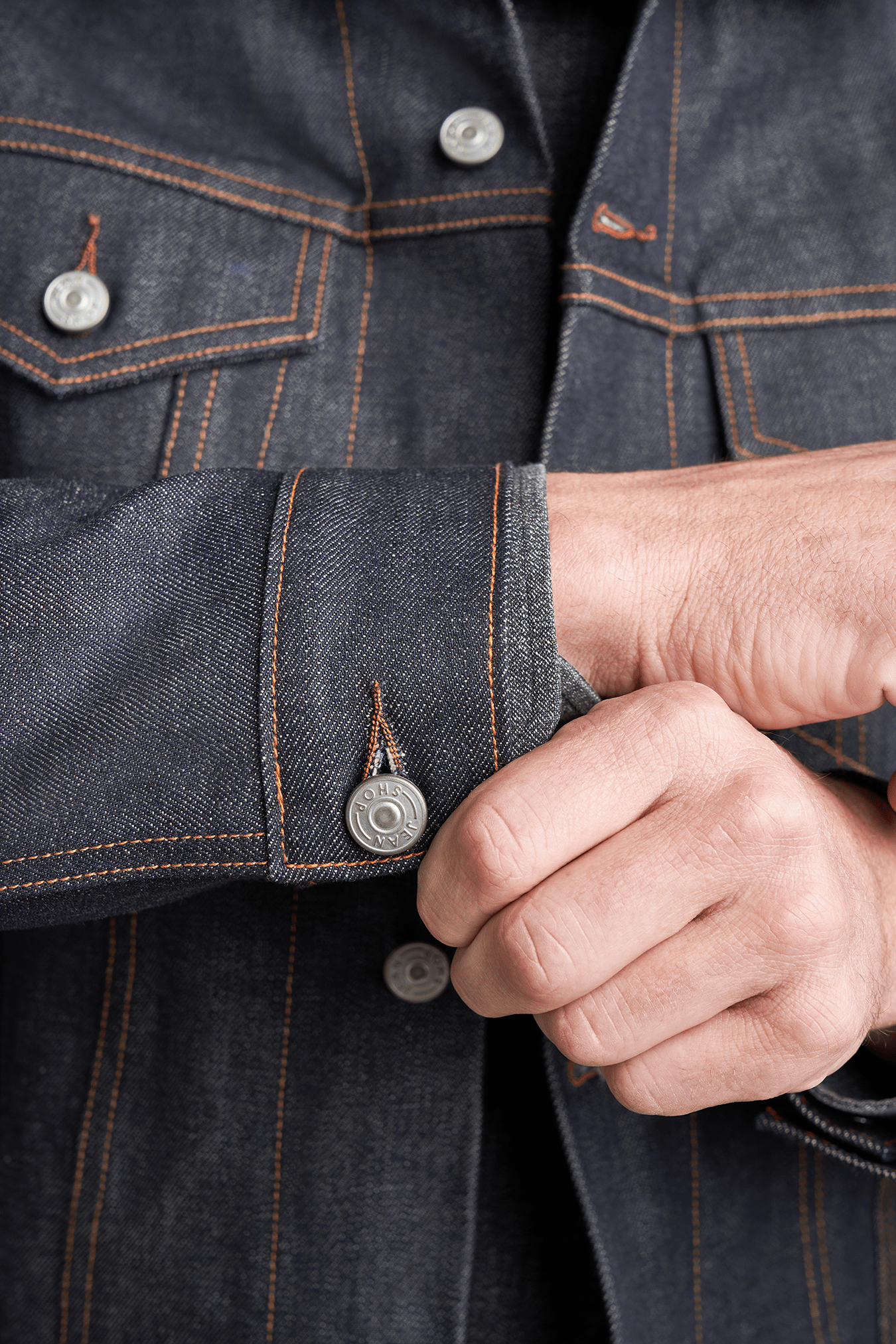 Original JEAN SHOP cast tack buttons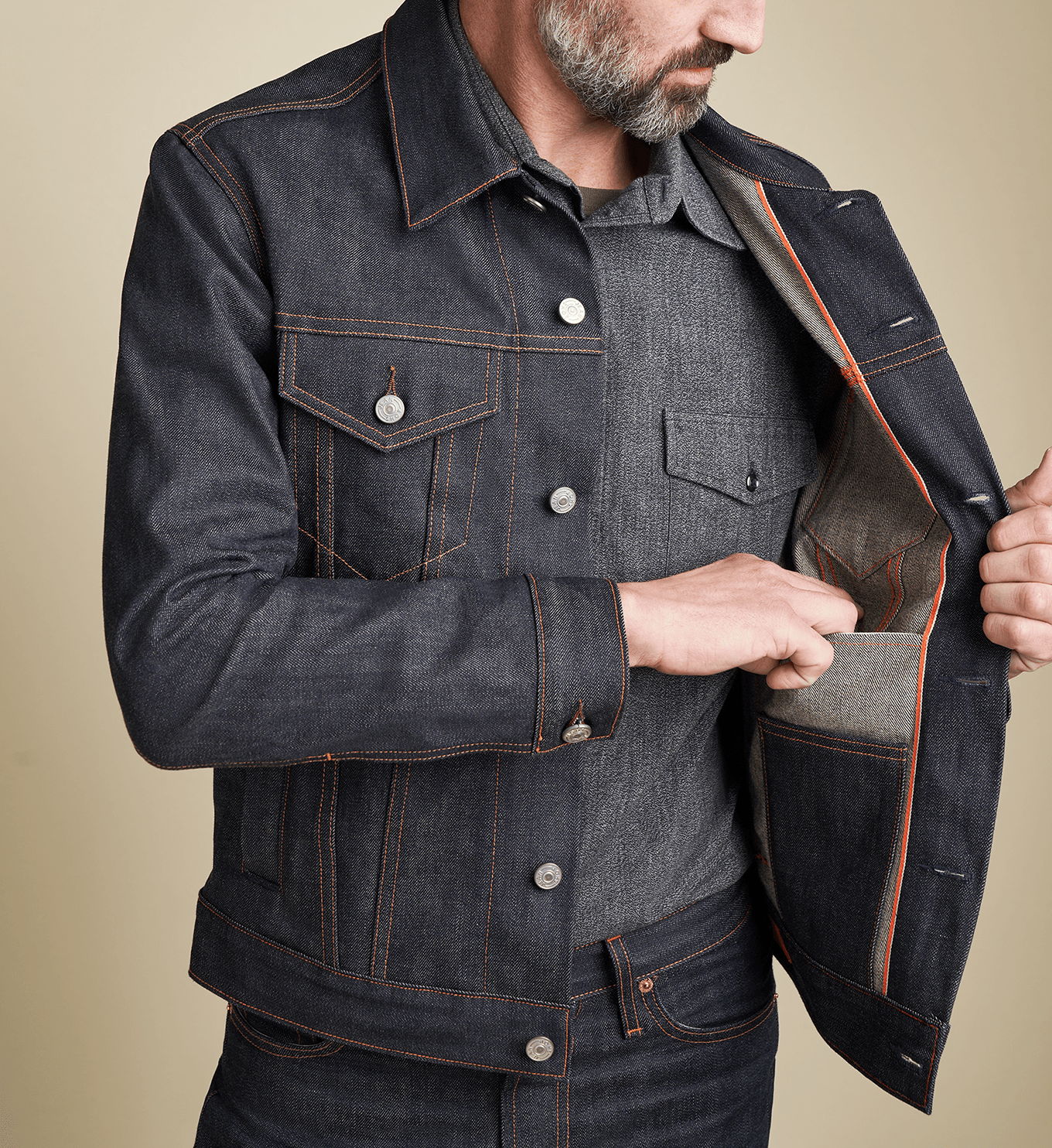 double exterior / interior pockets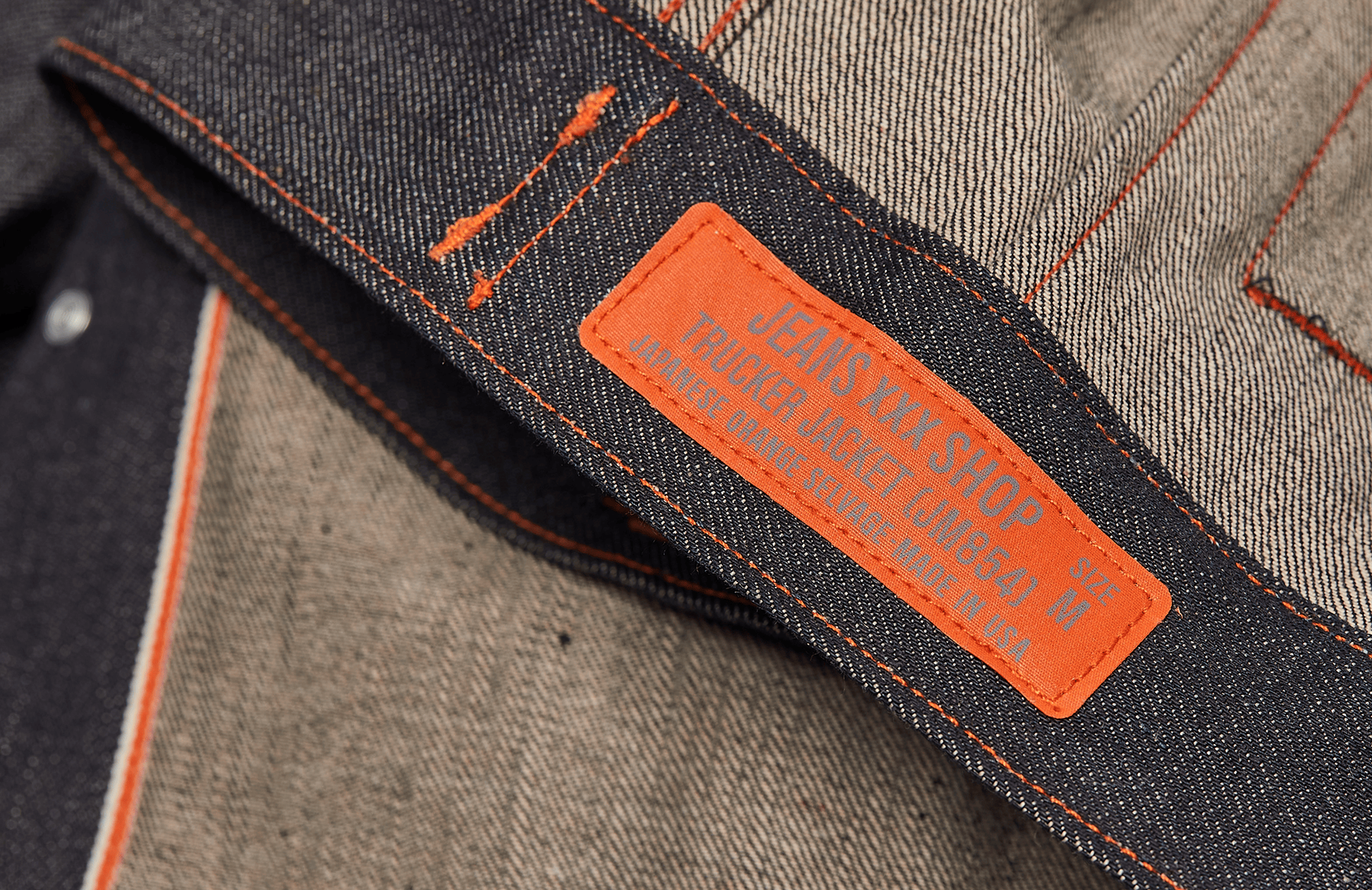 triple "XXX" quality orange selvage denim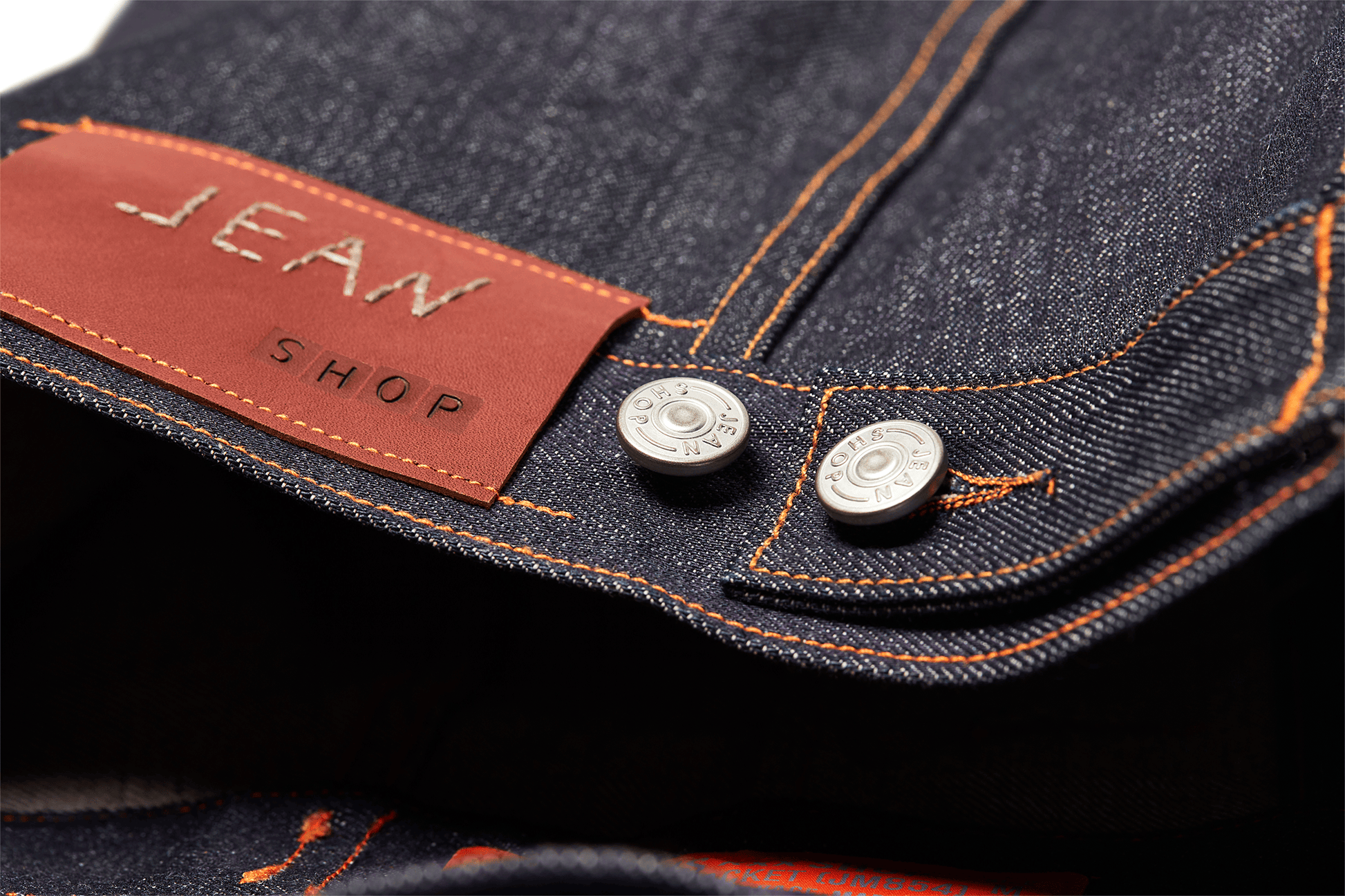 button waist epaulettes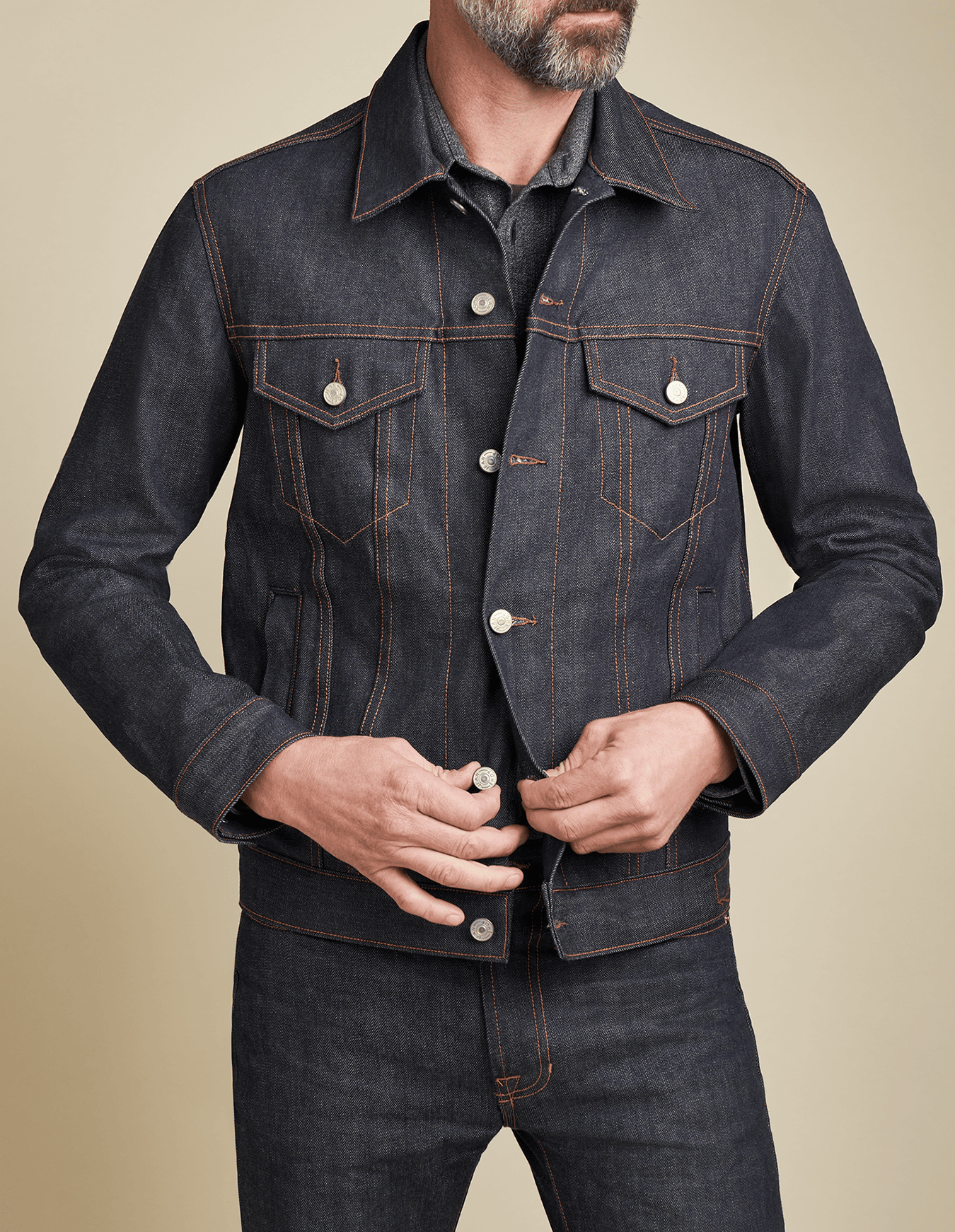 DENIM ON DENIM - TRIM 6'1" / Size M
Reinforced Selvage collar locker loop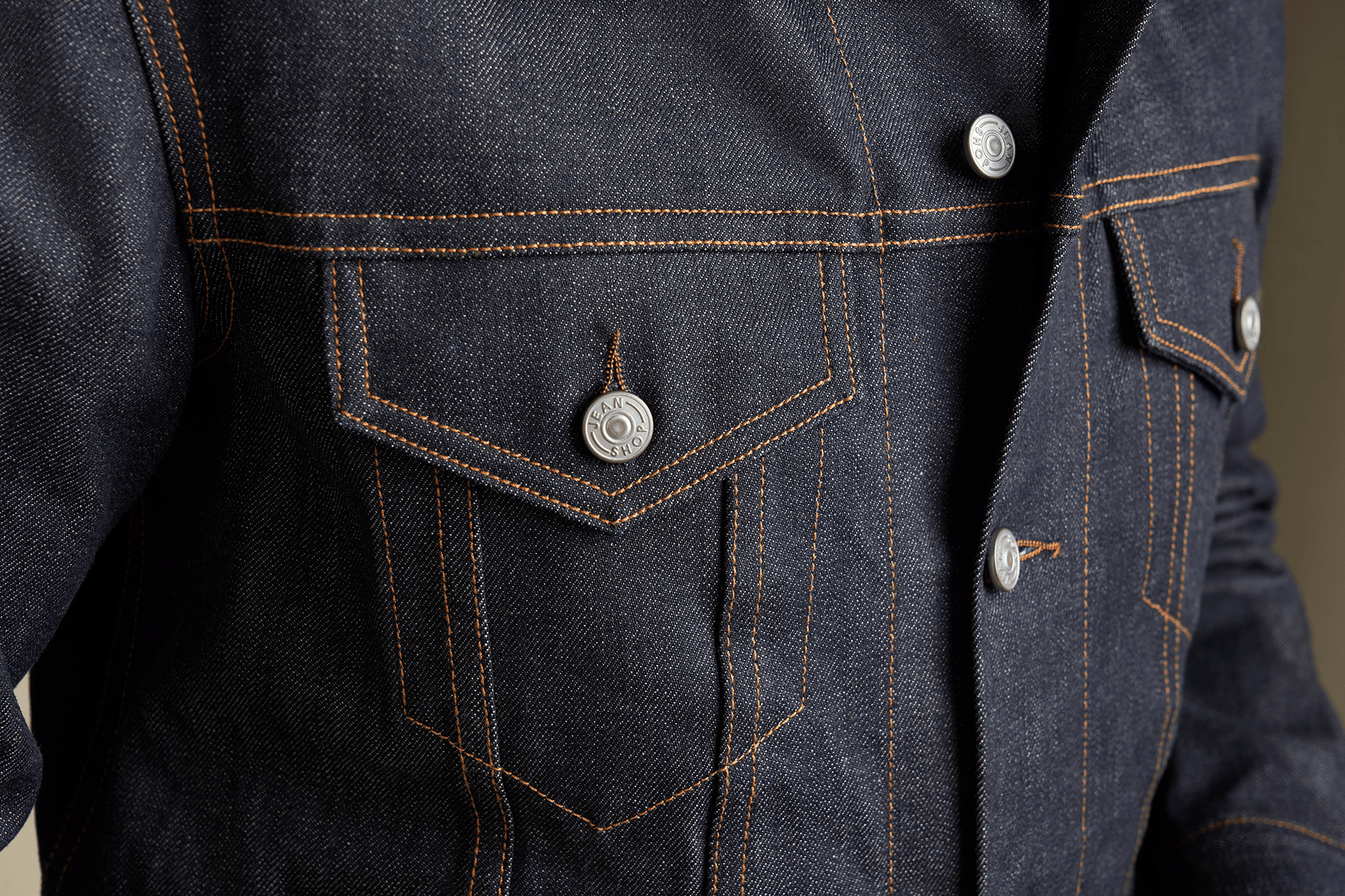 Pointed Front Button Pocket Flaps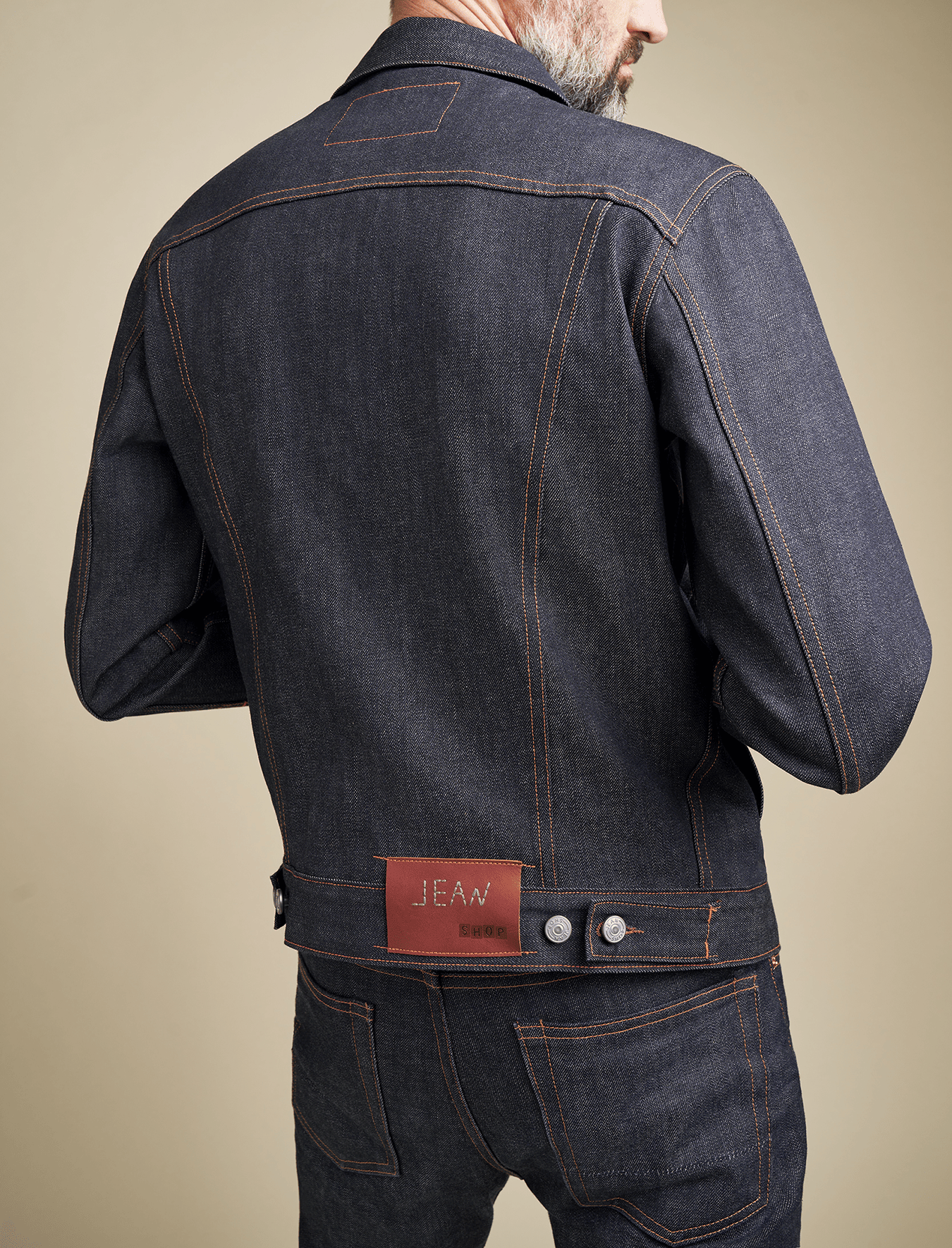 HANDSTITCHED LEATHER WAISTBAND PATCH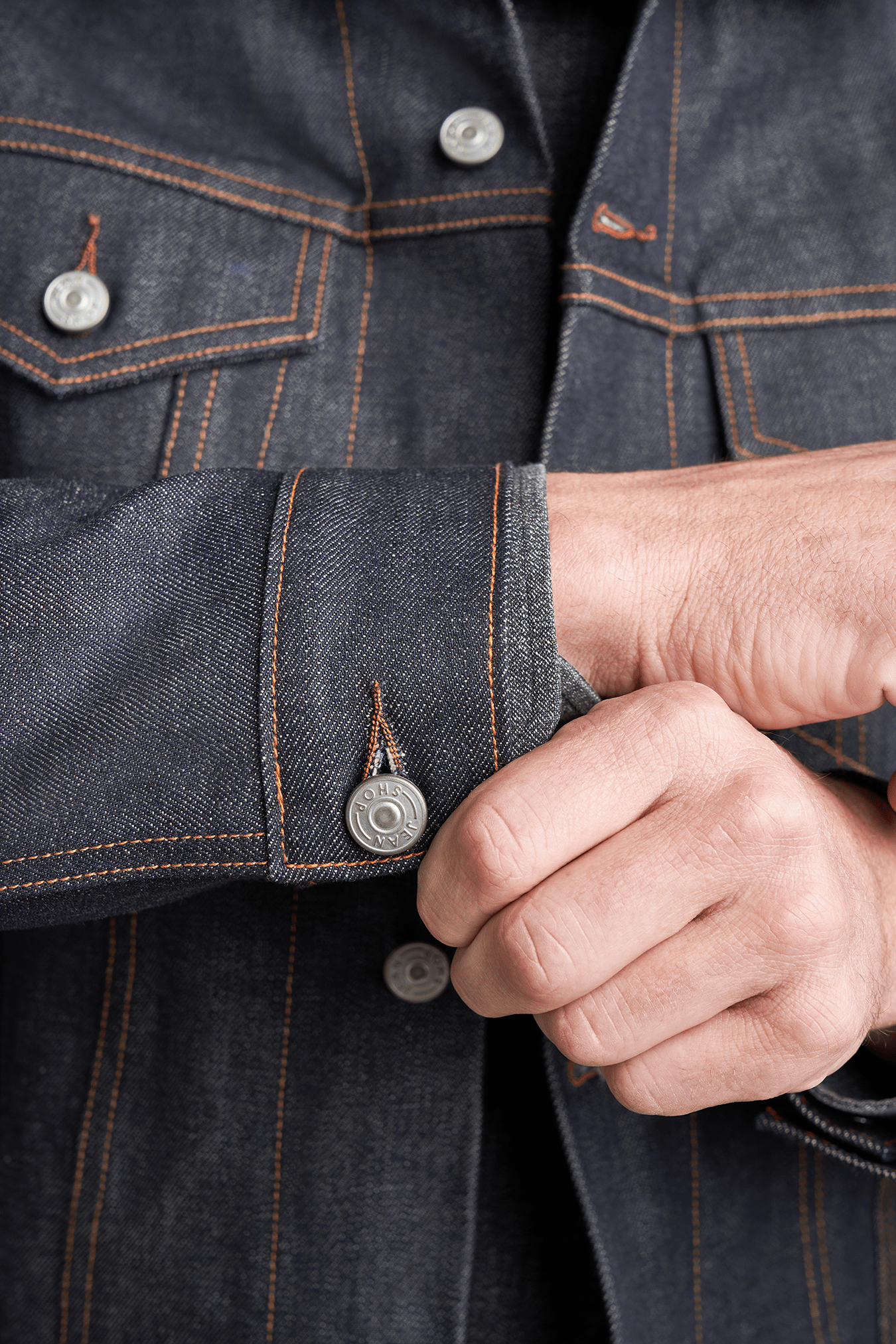 Original JEAN SHOP cast tack buttons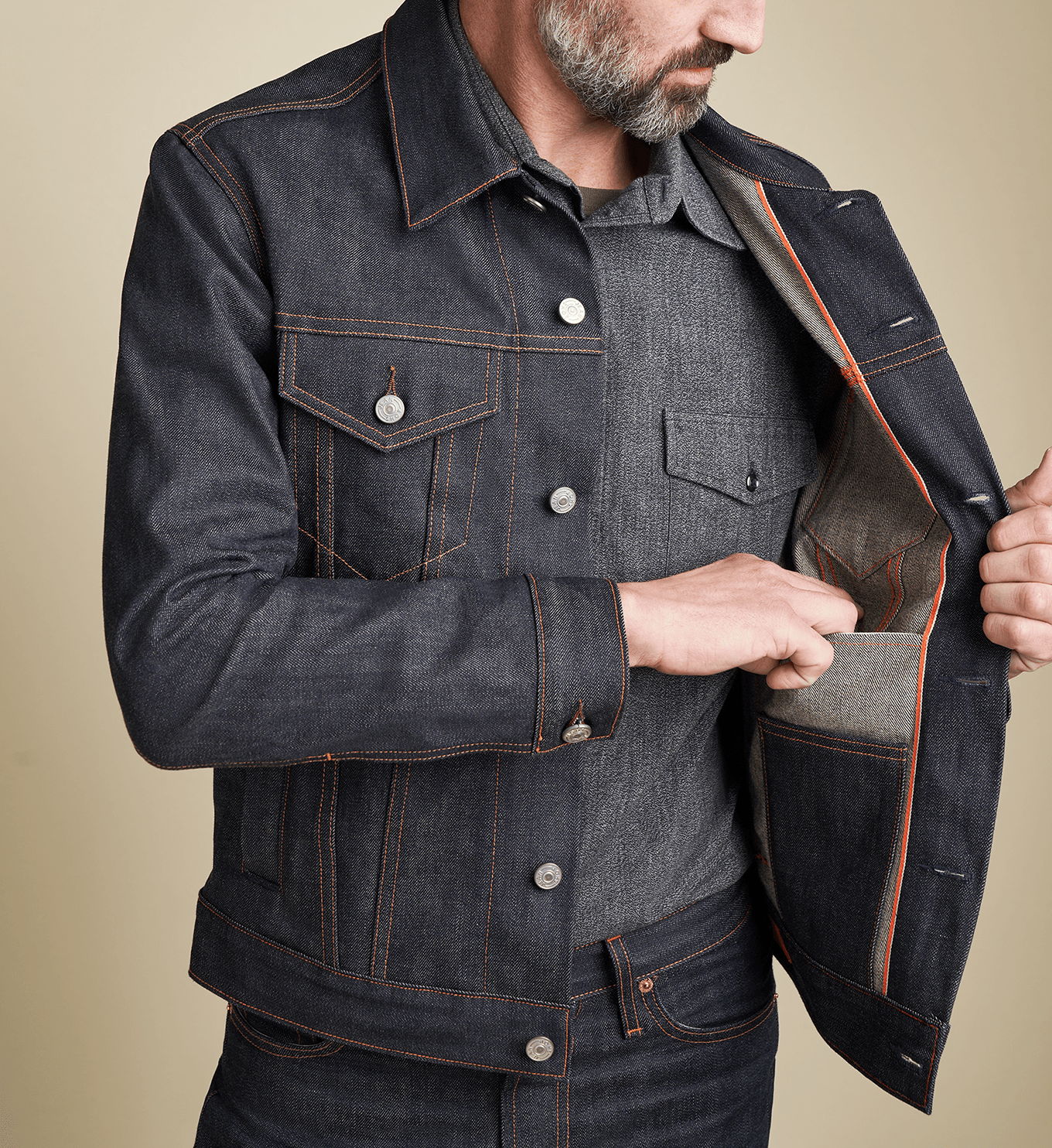 double exterior / interior pockets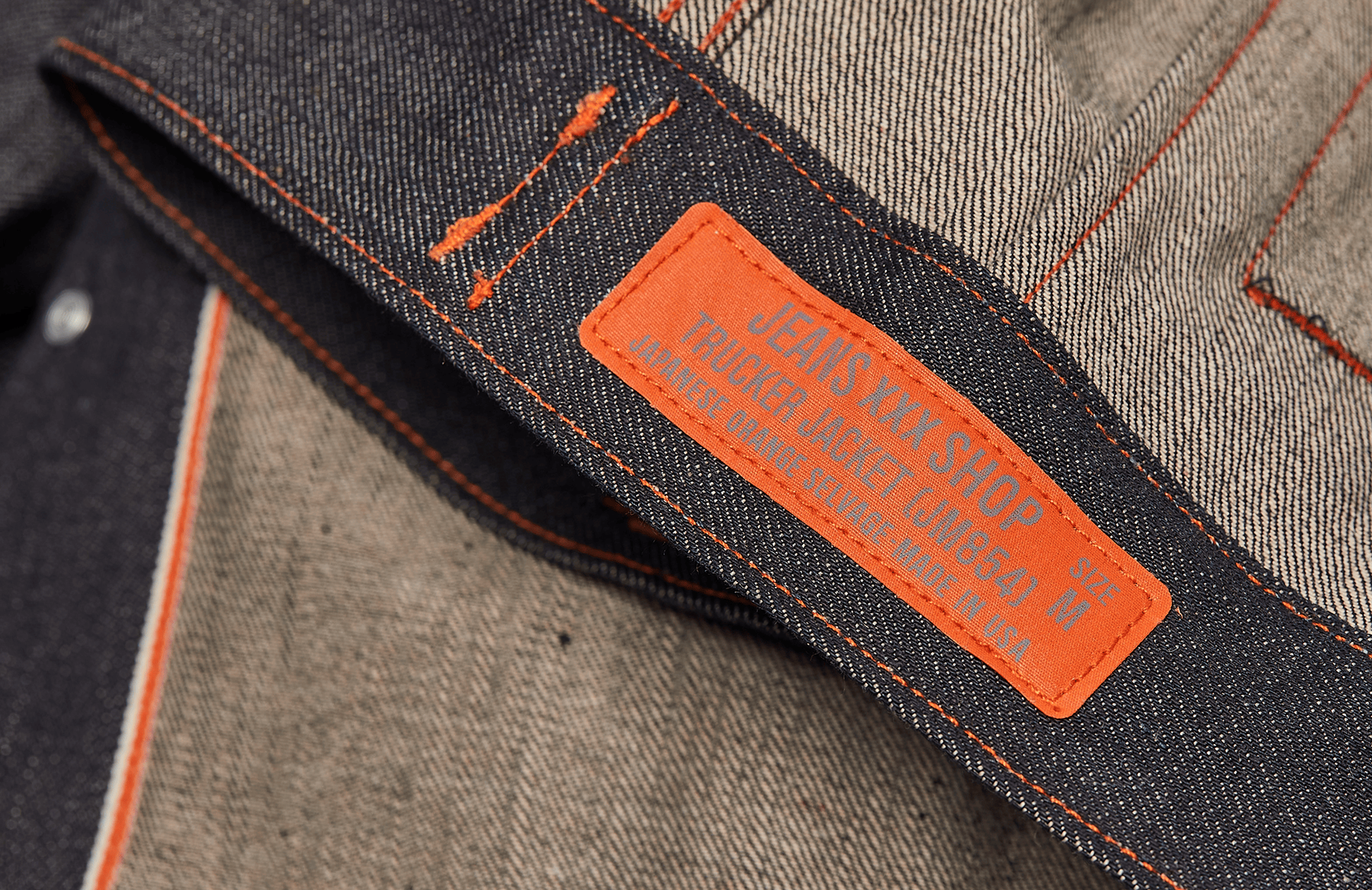 triple "XXX" quality orange selvage denim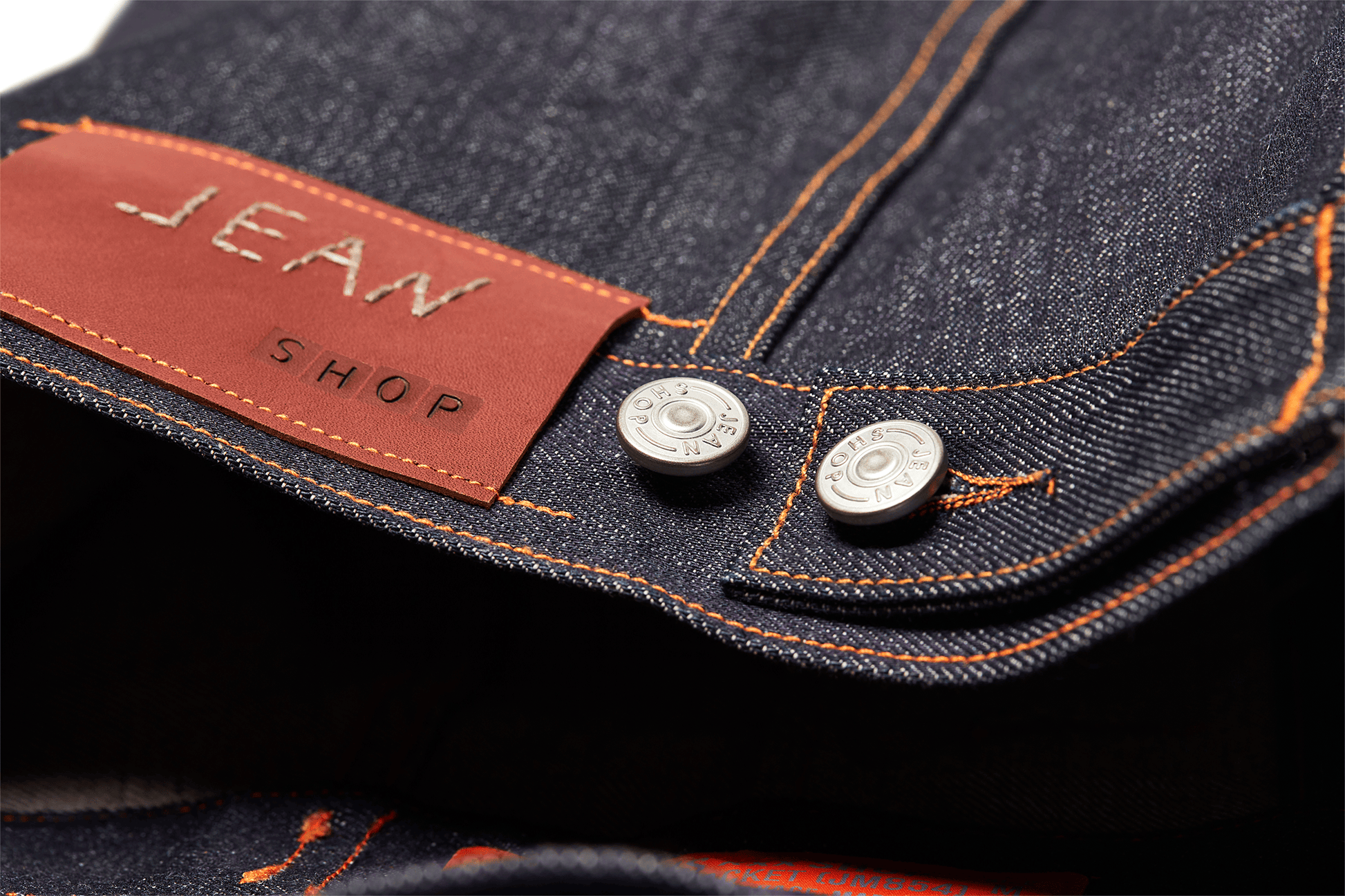 button waist epaulettes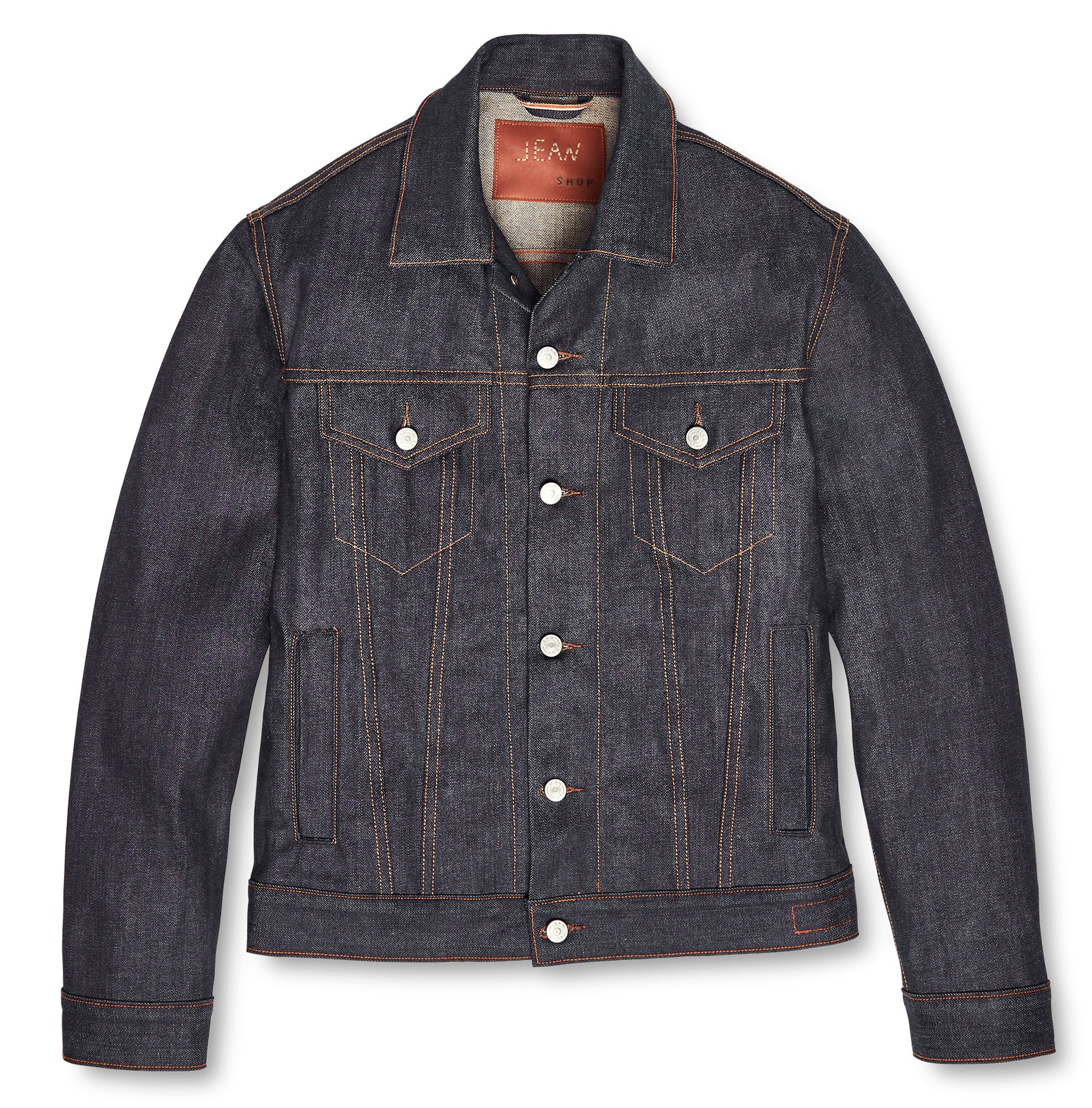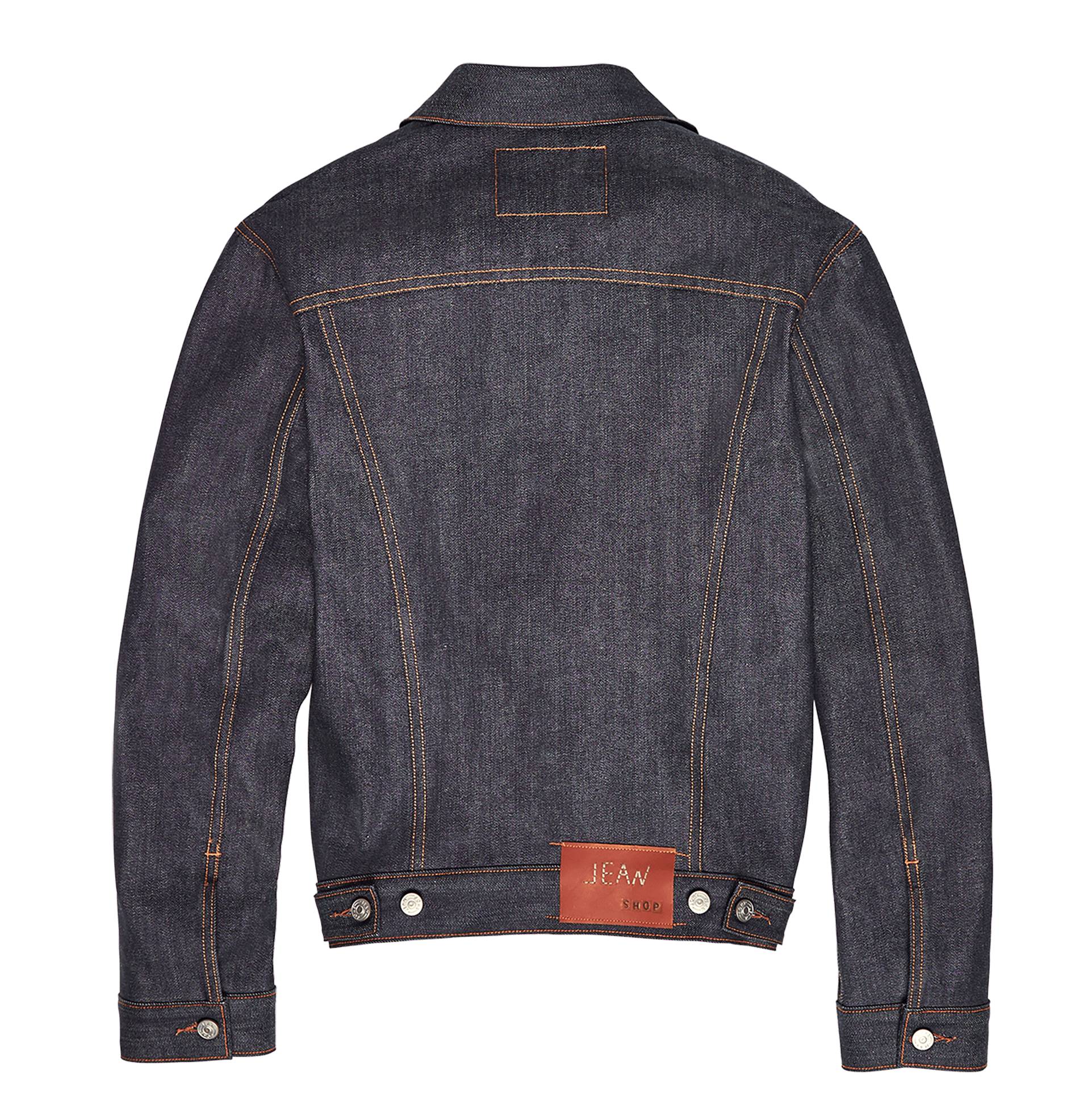 TRUCKER DENIM JACKET
Regular price
$295
Sale price
$295
Unit price
per
VERY LIMITED RELEASE
Not every jean jacket is the same. Only the details of a famous v-shape panel denim jacket can start to tell you the truth if it is a shoddy mass-produced copy or a built-to-last authentic garment. The Jean shop trucker jacket pays homage to the original type III style while elevating the product specifications to a new level of quality and workmanship.

Material
Manufactured with our Japanese milled trademark triple "XXX" quality 13.75 oz raw orange selvage denim giving the jacket a respectable structure and weight quality.

Fit
The Trucker is a traditional slim fit that feels rigid and almost indestructible at first wear. But like the nature of raw selvage denim, the material will stretch and shrink to a perfect fit over time. The jacket should sit on or just below your belt line in the correct size. The point where the top of the sleeves meets the back yoke should sit comfortably at the top of your shoulders.
MODEL: TRIM 6'1" / SIZE M
Details
type III STYLE (Modified)

Pointed Front Button Pocket Flaps
Reinforced Selvage collar locker loop

Original JEAN SHOP cast tack buttons

Orange Selvage-lined button plackets
External side hand-warmer pockets
DOUBLE CHAIN STITCH construction
HANDSTITCHED LEATHER WAISTBAND PATCH
interior DENIM pocket 
button waist epaulettes
Made in Los Angeles Calif. USA
Care
WEAR OFTEN & WASH WHEN NECESSARY
WASH INSIDE-OUT & FASTENED
WASH IN COLD WATER & MILD DETERGENT
HAND WASH OR GENTLE MACHINE WASH
NEVER USE CHLORINE BLEACH
MACHINE DRY WITH NO HEAT
WE RECOMMEND TO HANG DRY
Measurement Instructions
The best way to find your size is to measure a well-fitting garment you currently own. Then compare your garment's measurements to the our size guide chart to determine your correct fit.
Due to the nature of raw denim, the material will stretch and shrink to a perfect fit over time. We recommend that raw denim jeans are comfortably snug when you first try them.
All dimensions are measured flat.
Chest - Measure the distance from pit to pit
Length - Measure the distance from the top of the back collar to the back hem
Sleeve - Measure the distance from shoulder seam to sleeve hem