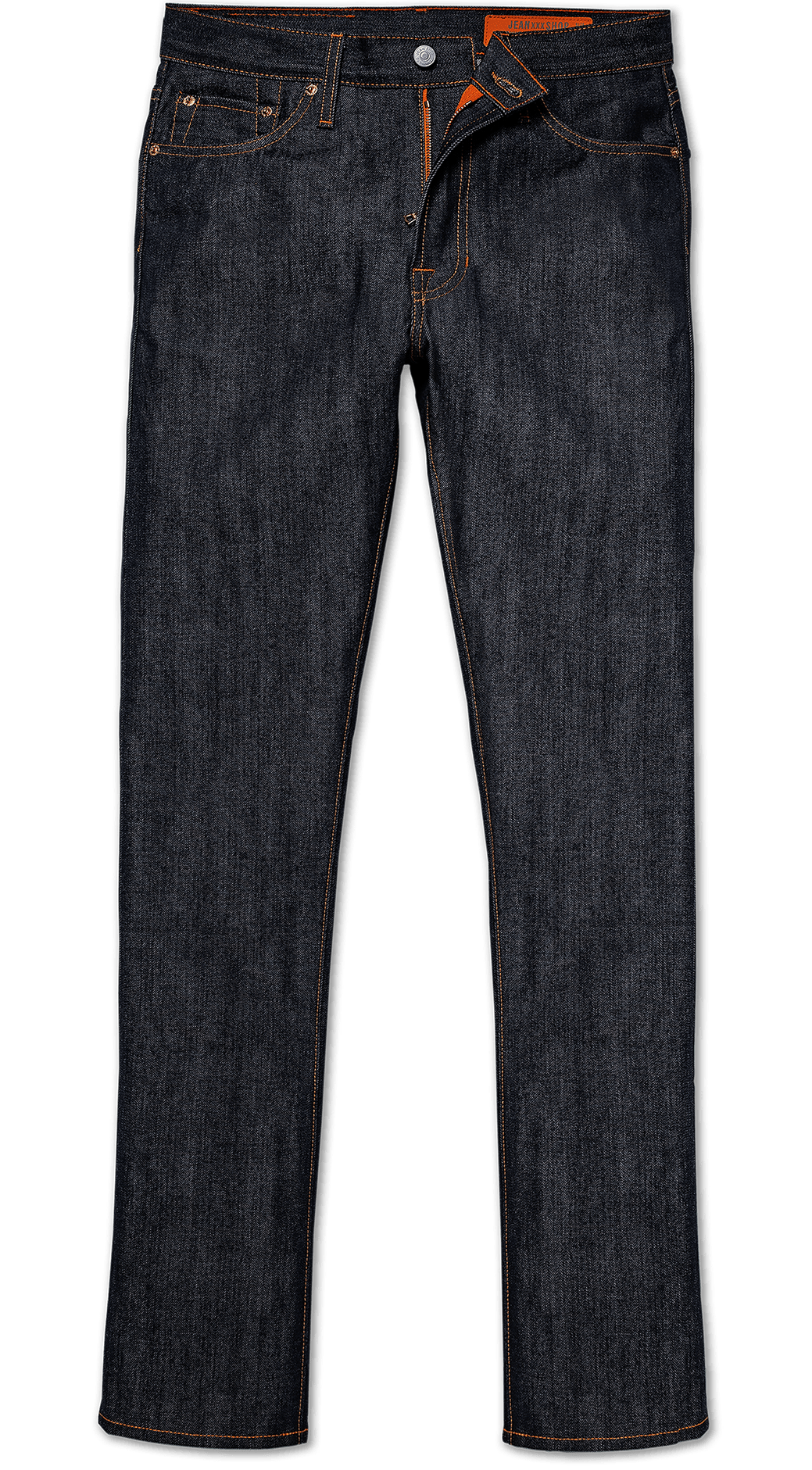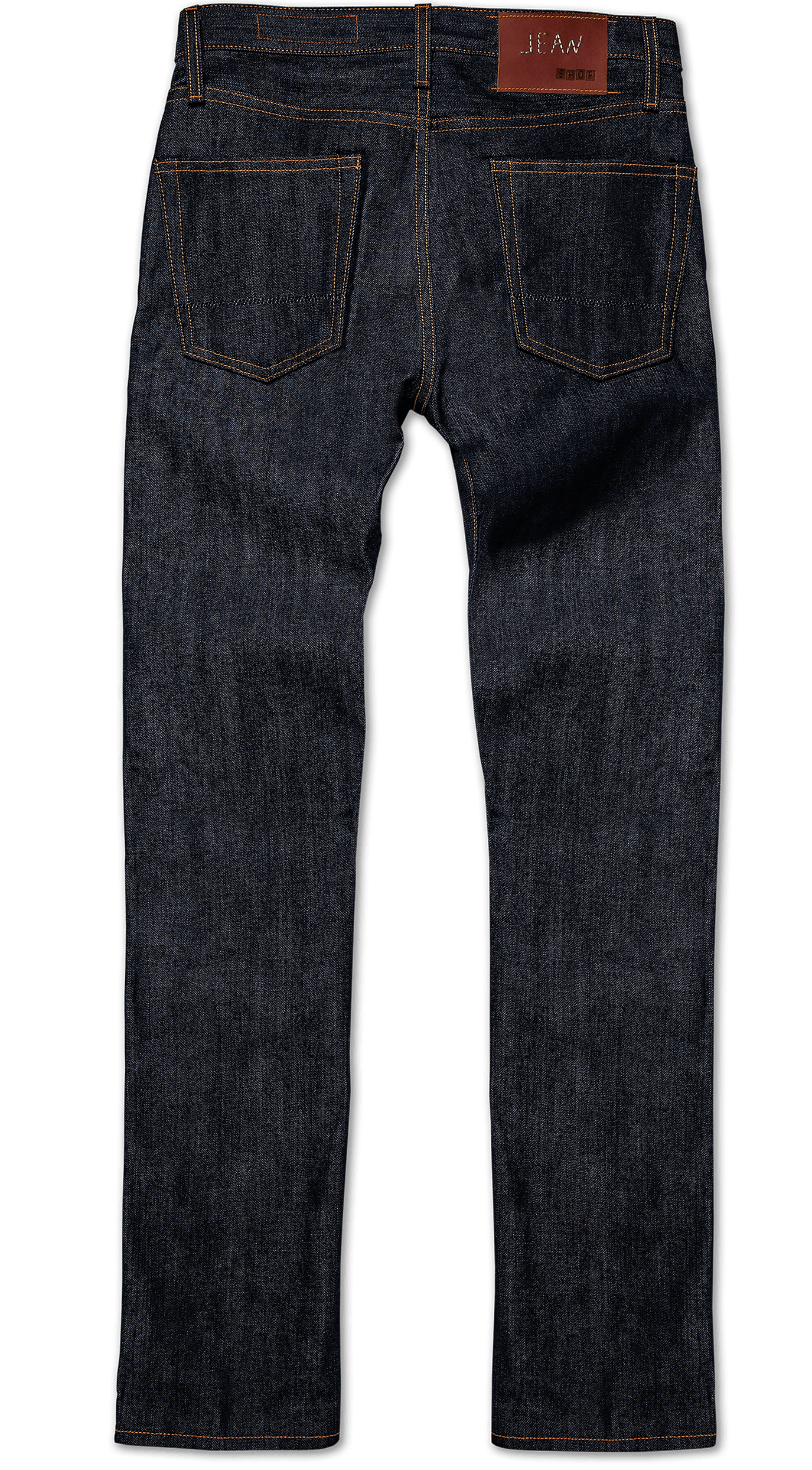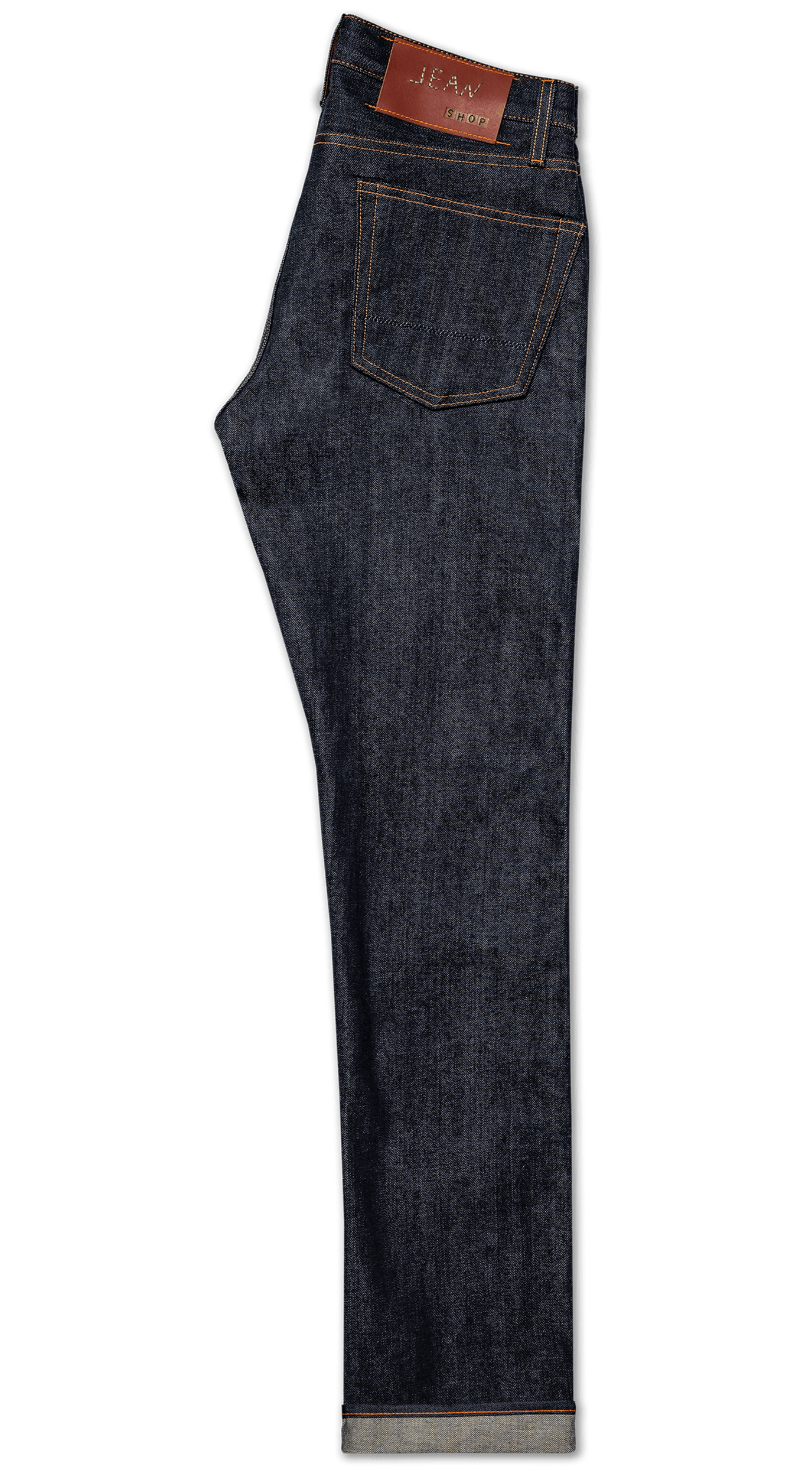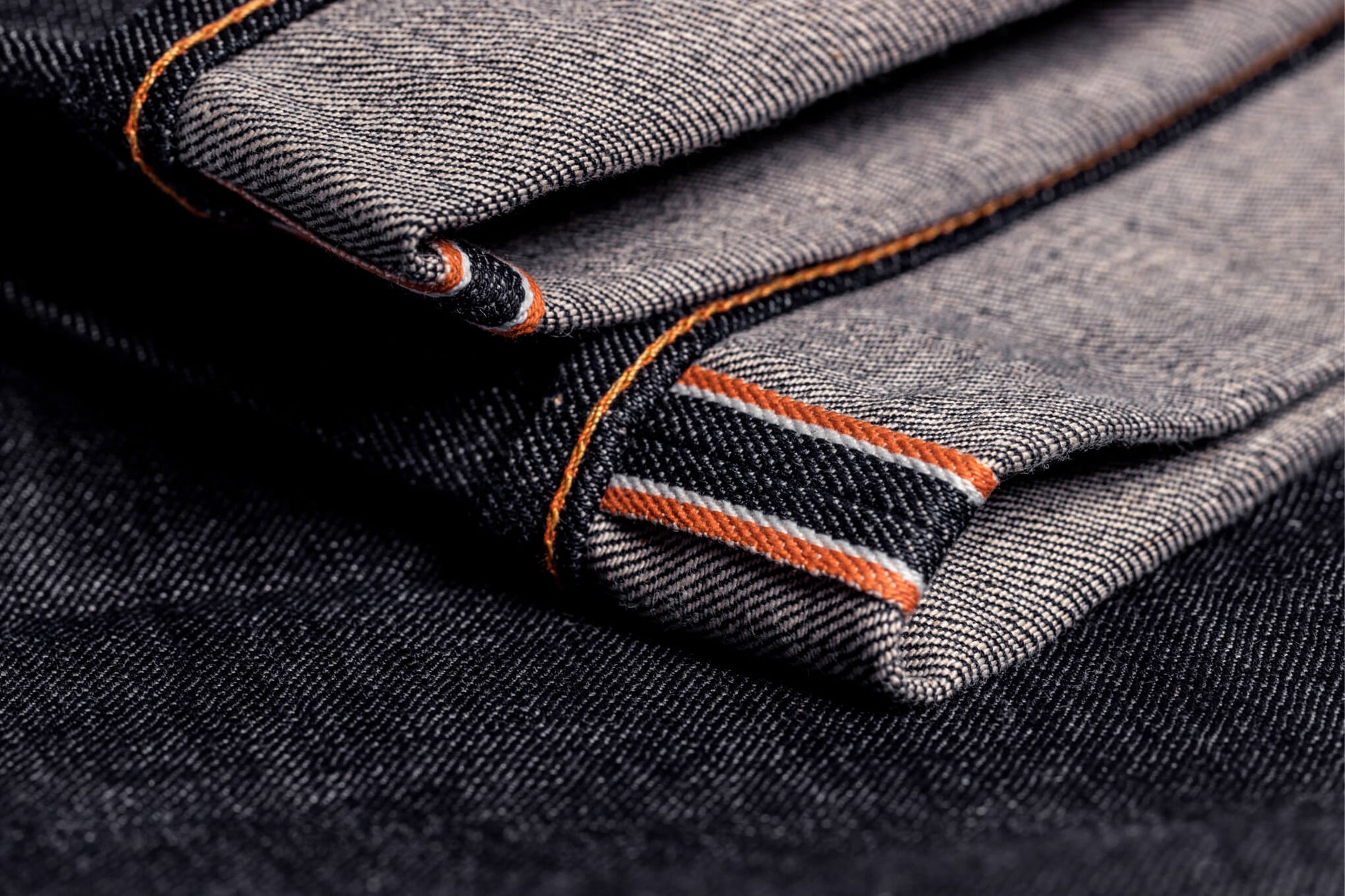 trademark Japanese orange selvage denim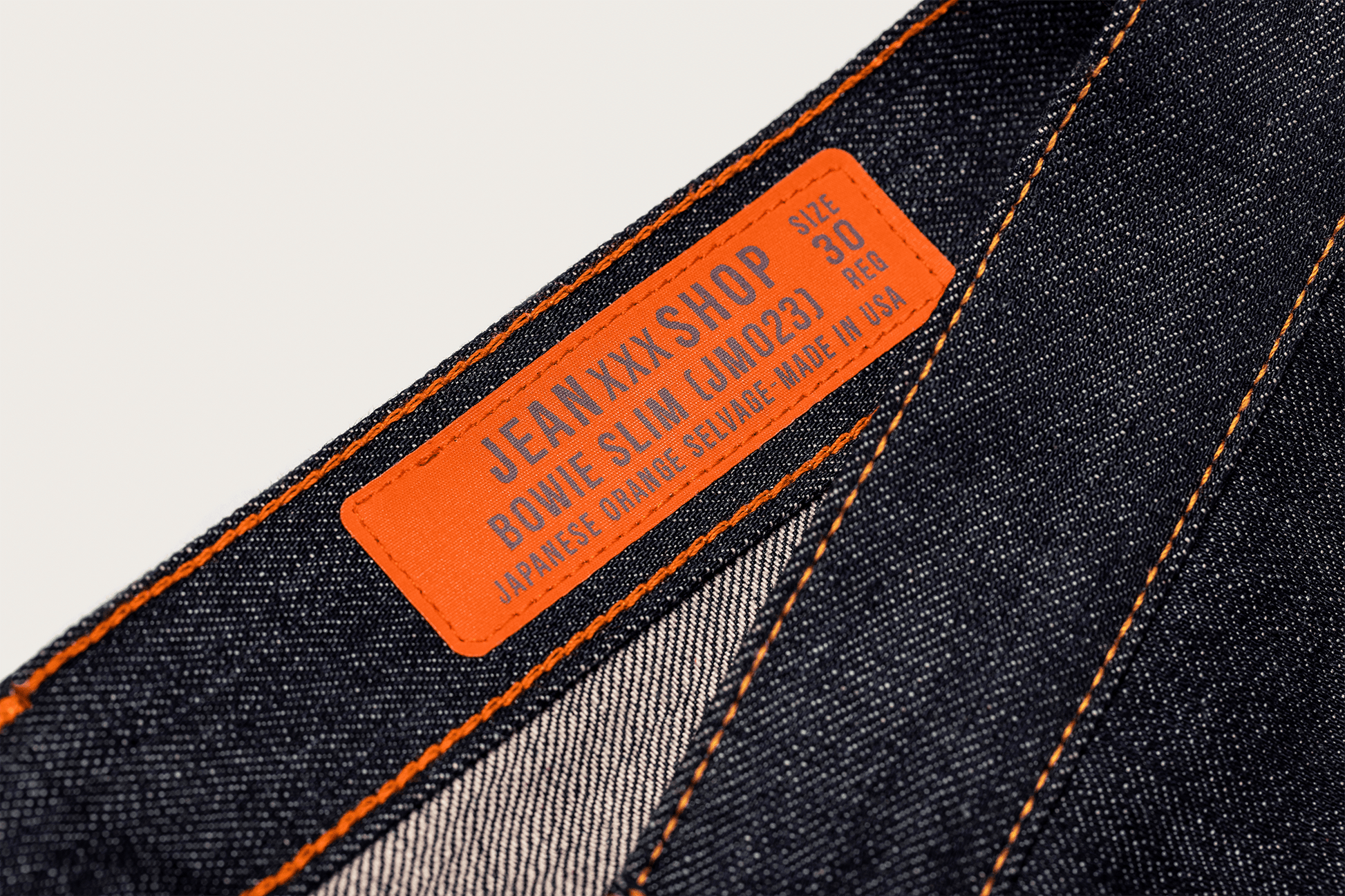 DOUBLE CHAINSTITCH WAISTBAND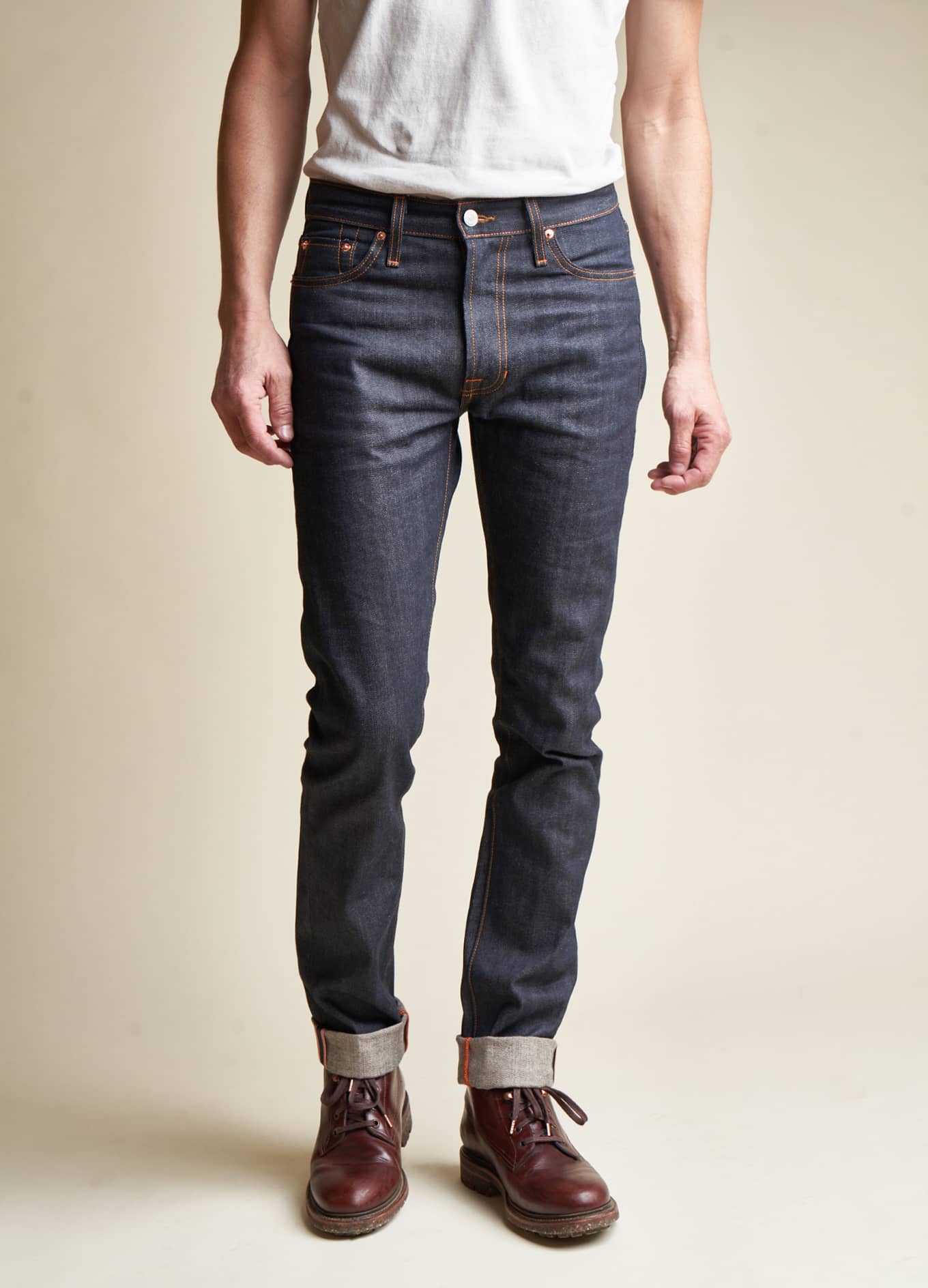 6'1" / SIZE 30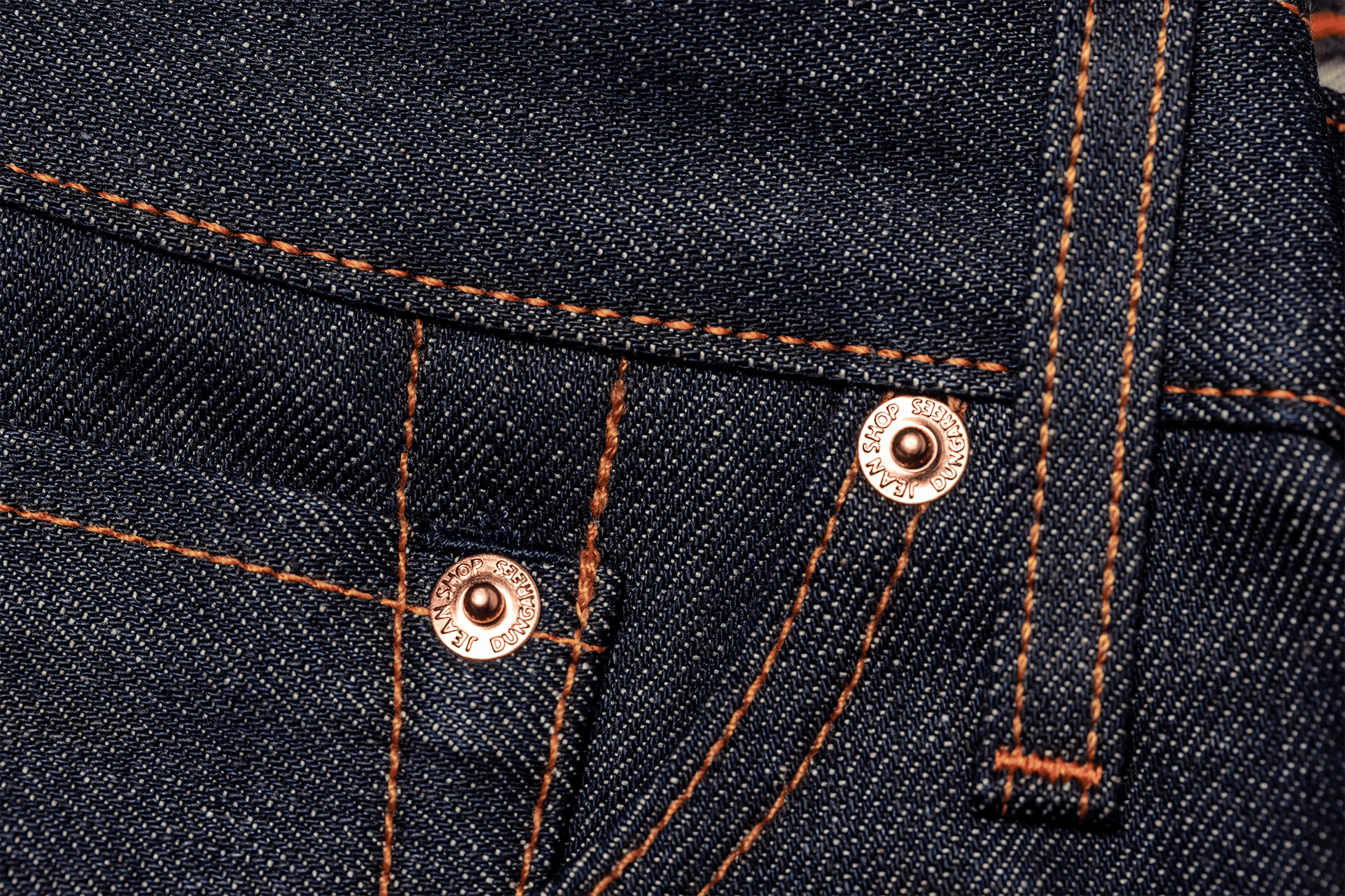 JEAN SHOP CAST TACK RVIETS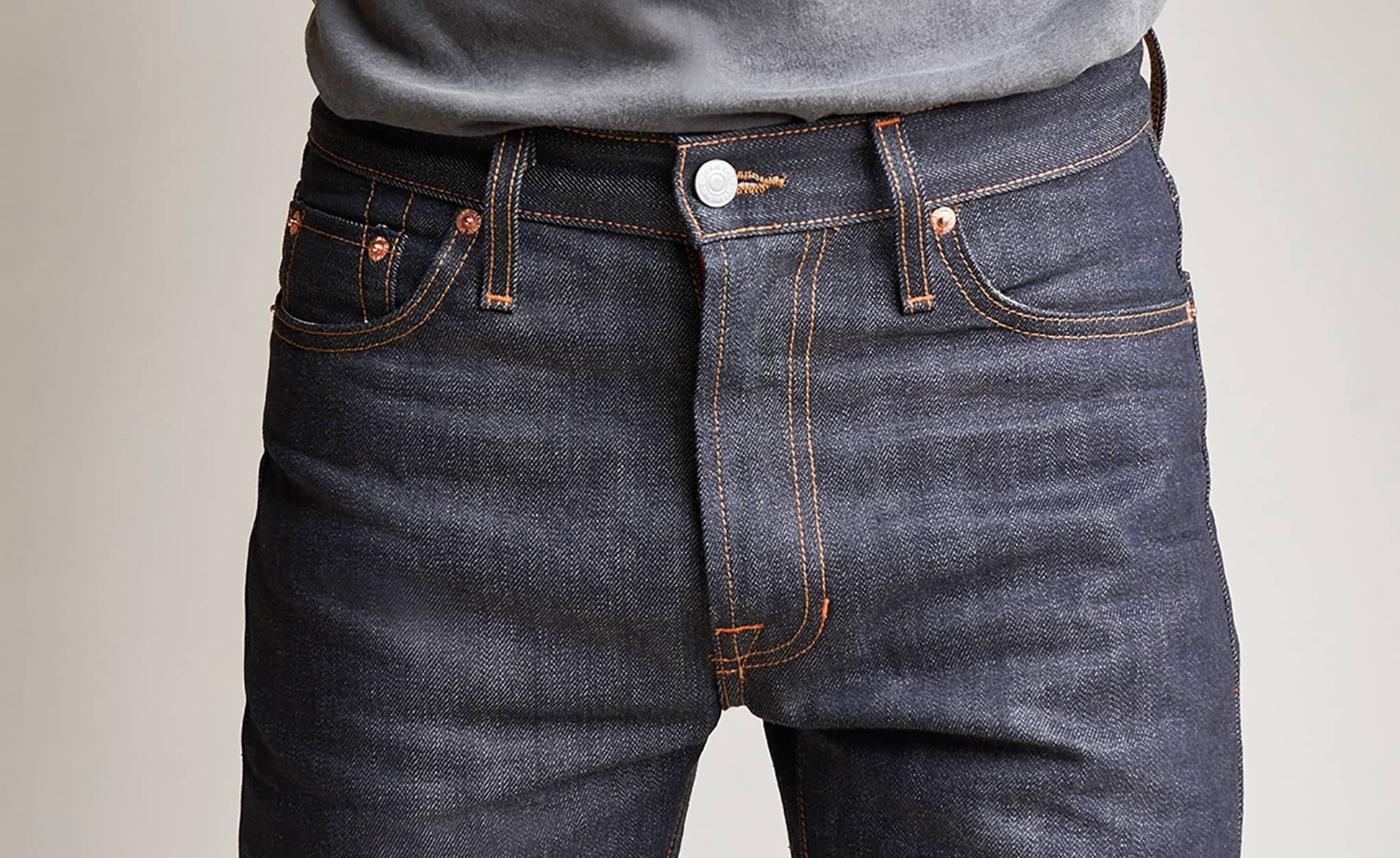 Double-Needle Contrast Stitching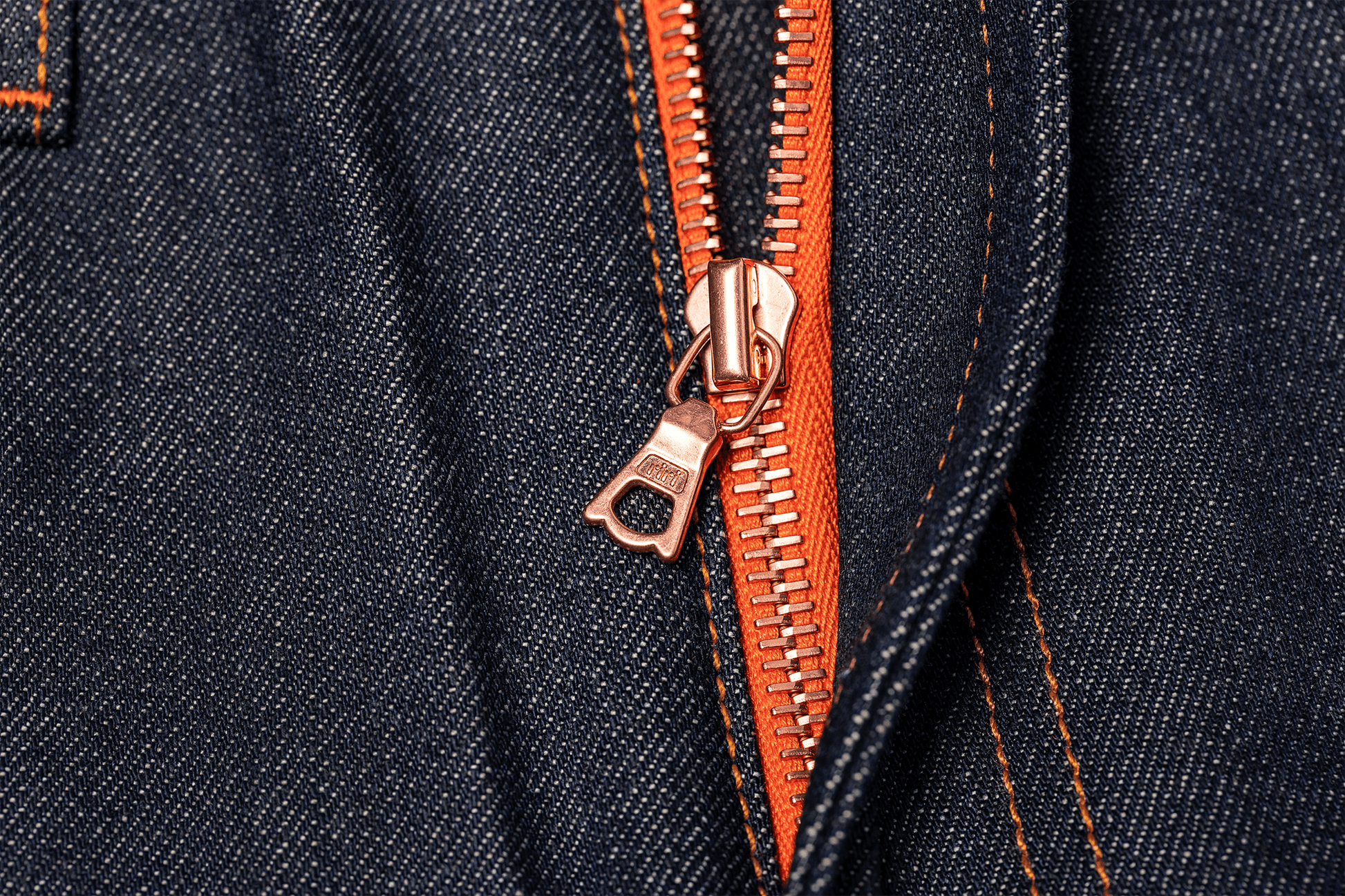 SWISS-MADE RIRI ZIPPER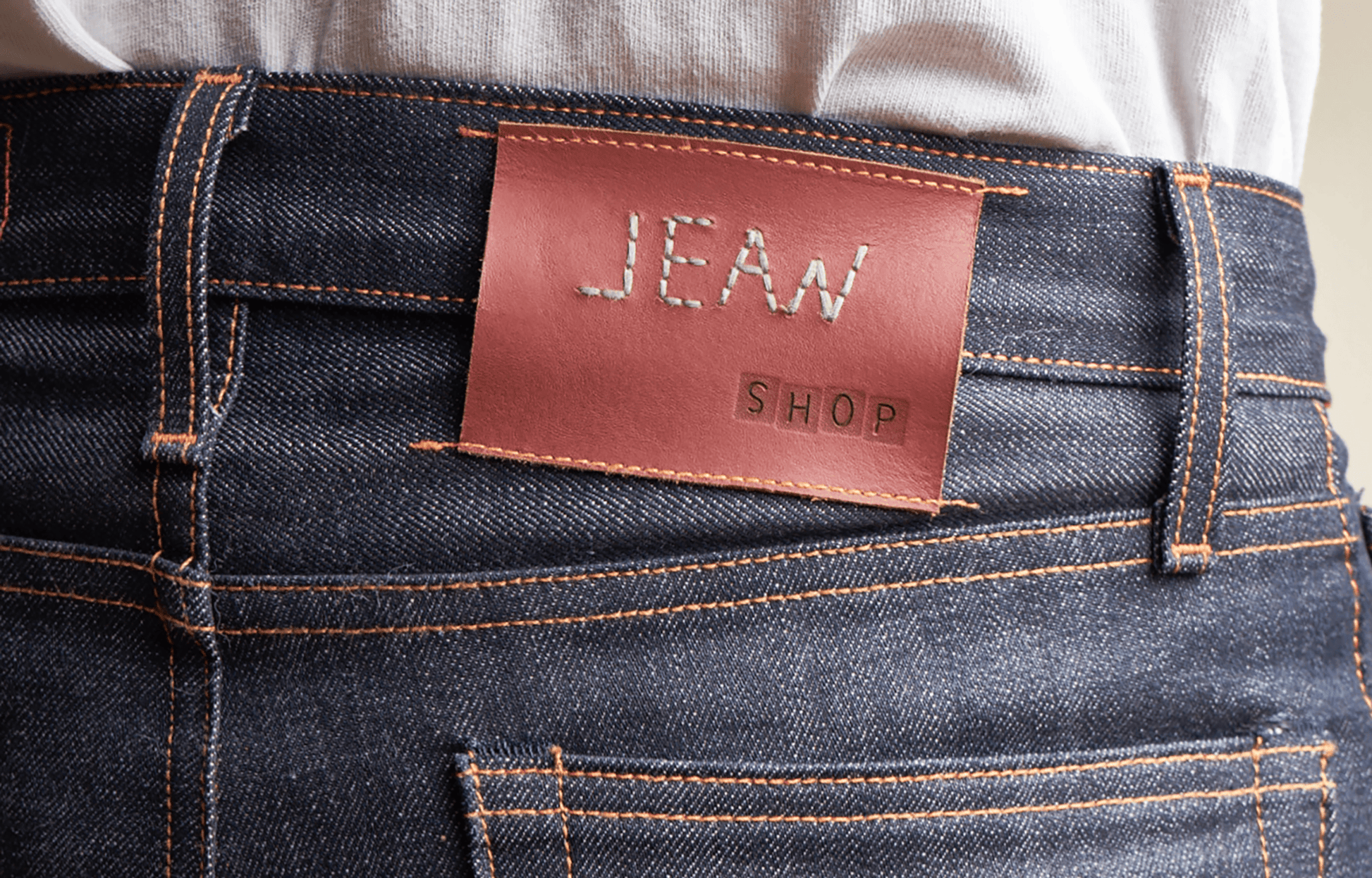 HANDSTITCHED LEATHER WAISTBAND PATCH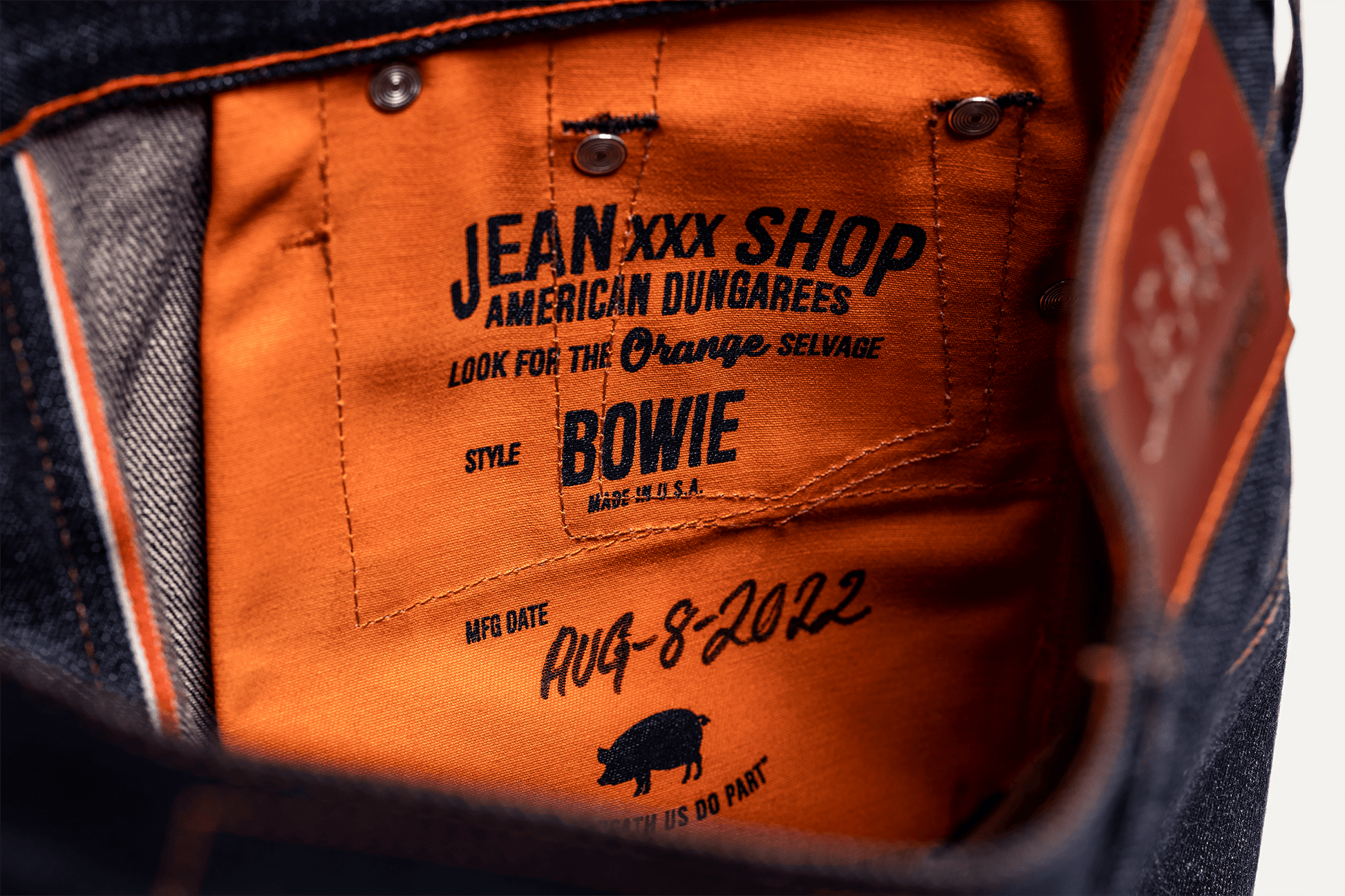 HEAVY-DUTY TWILL POCKET BAGS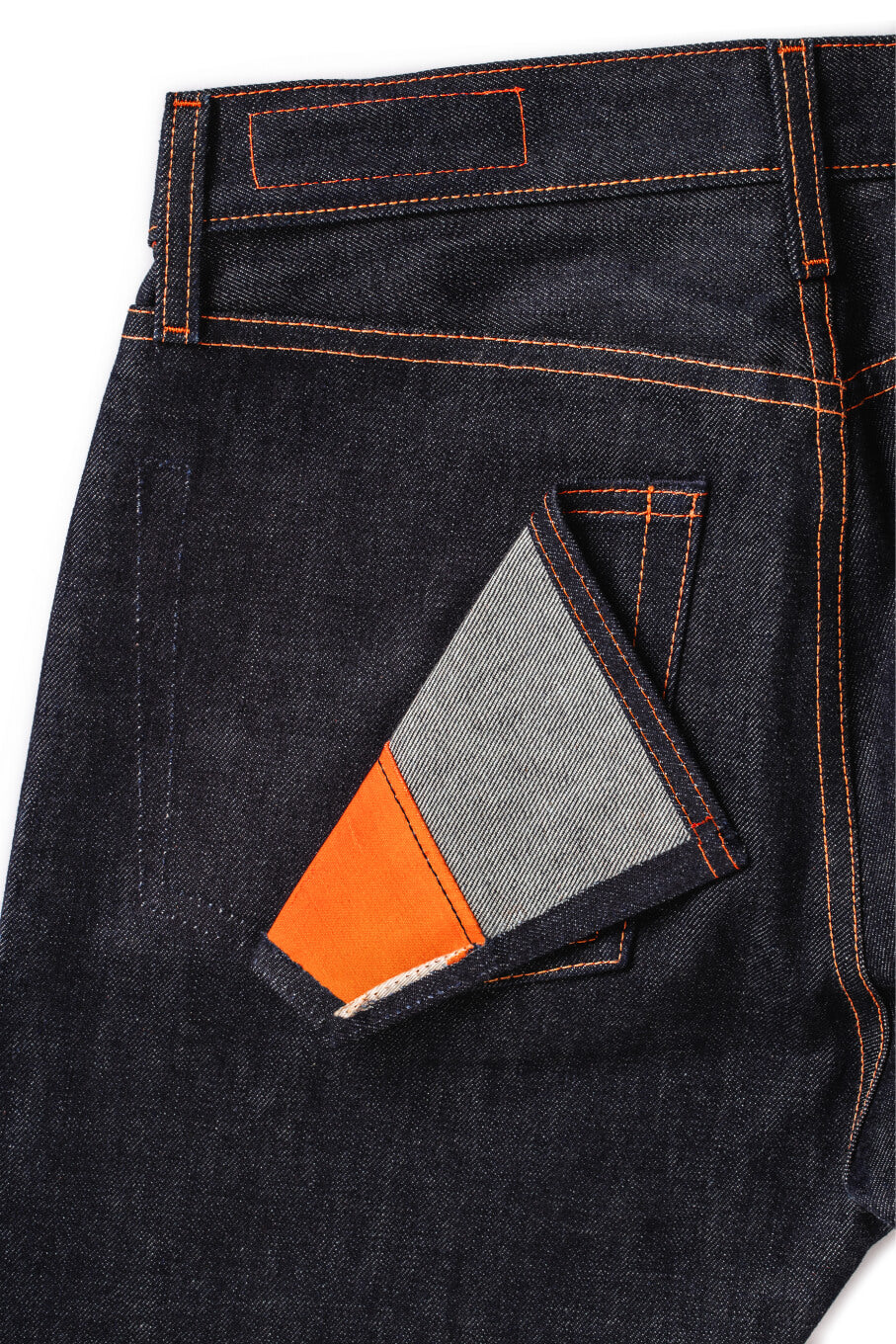 REINFORCED ¼ LINED BACK POCKETS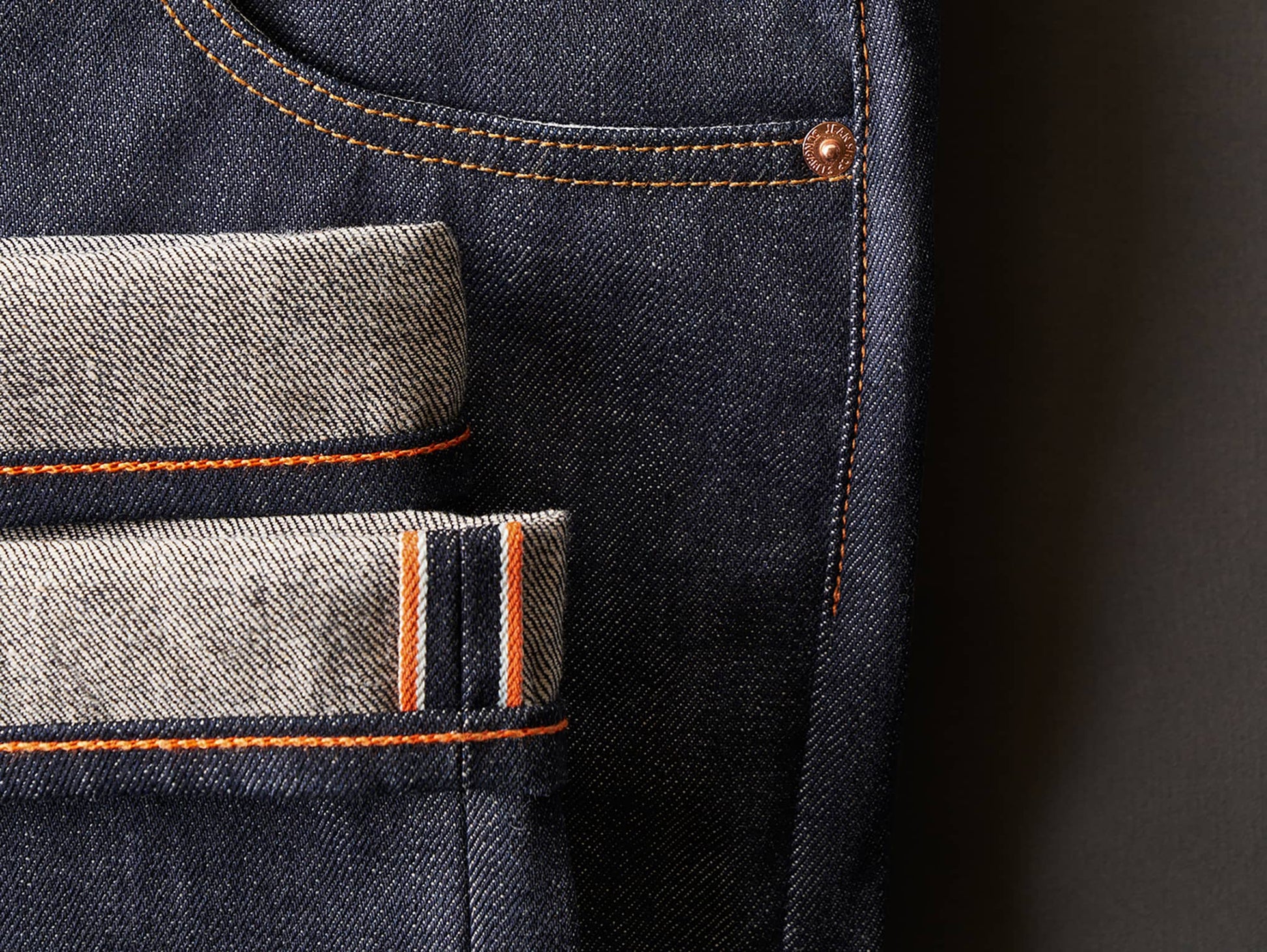 CHAINSTITCH BOTTOM HEM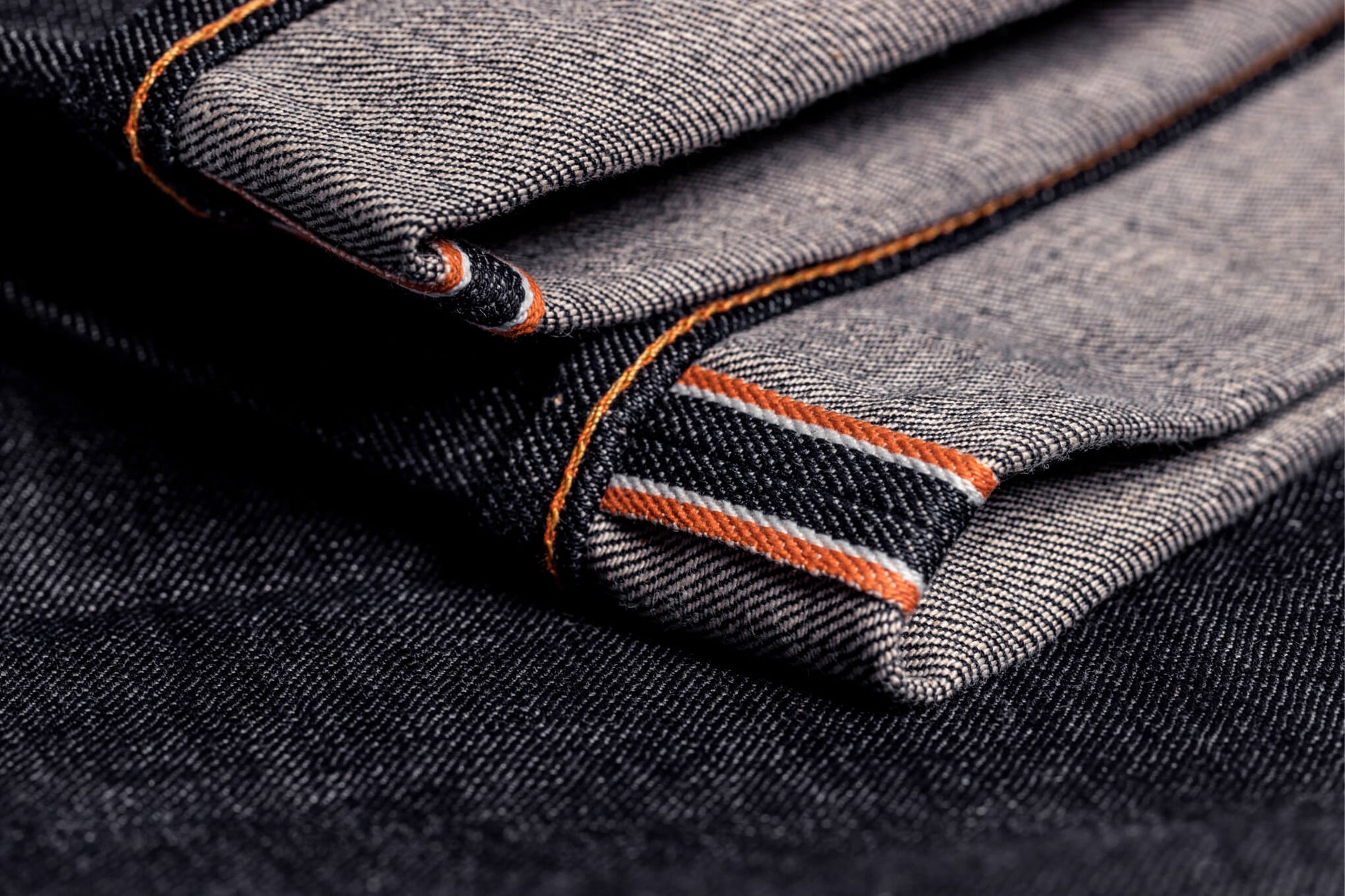 trademark Japanese orange selvage denim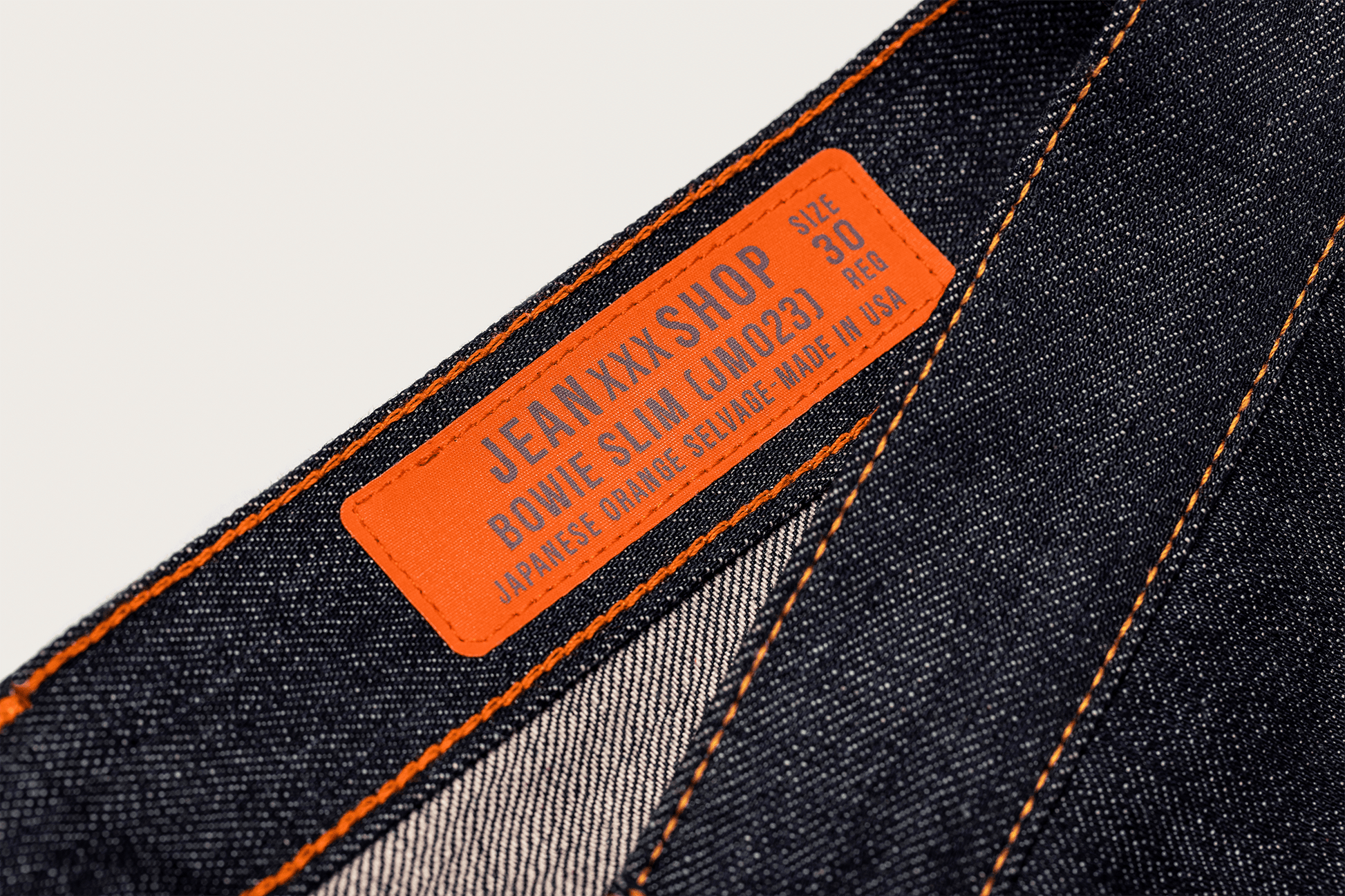 DOUBLE CHAINSTITCH WAISTBAND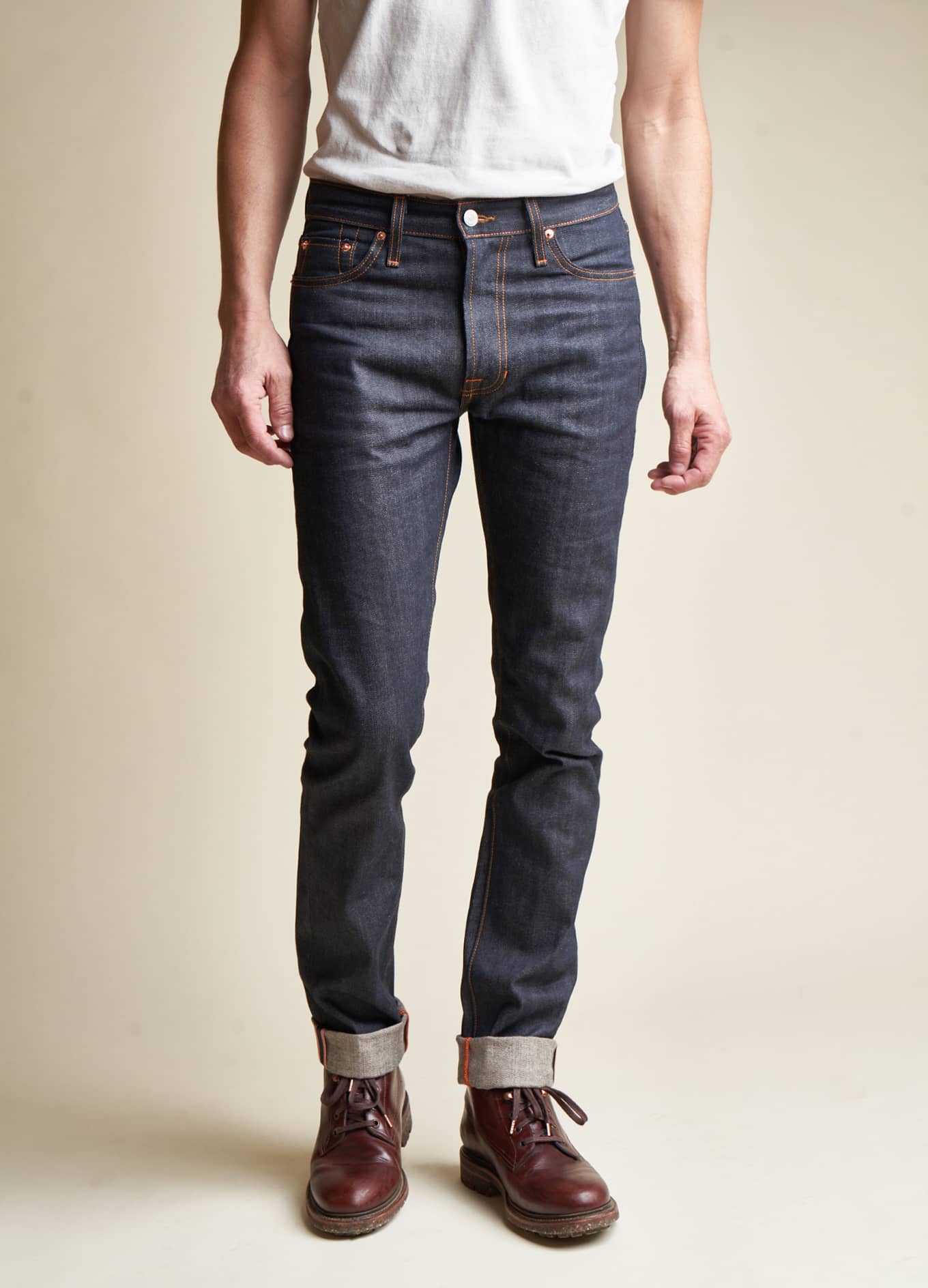 6'1" / SIZE 30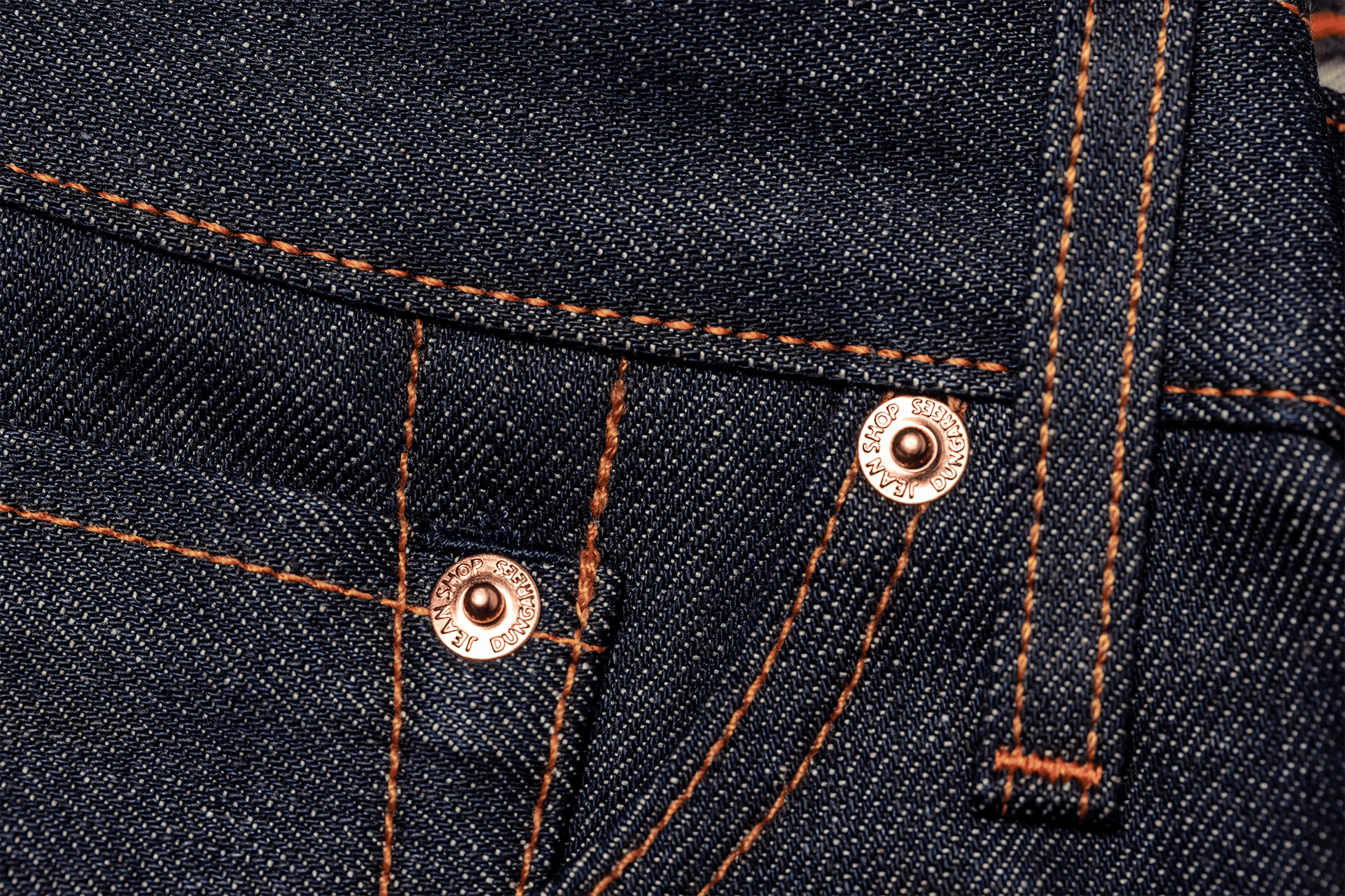 JEAN SHOP CAST TACK RVIETS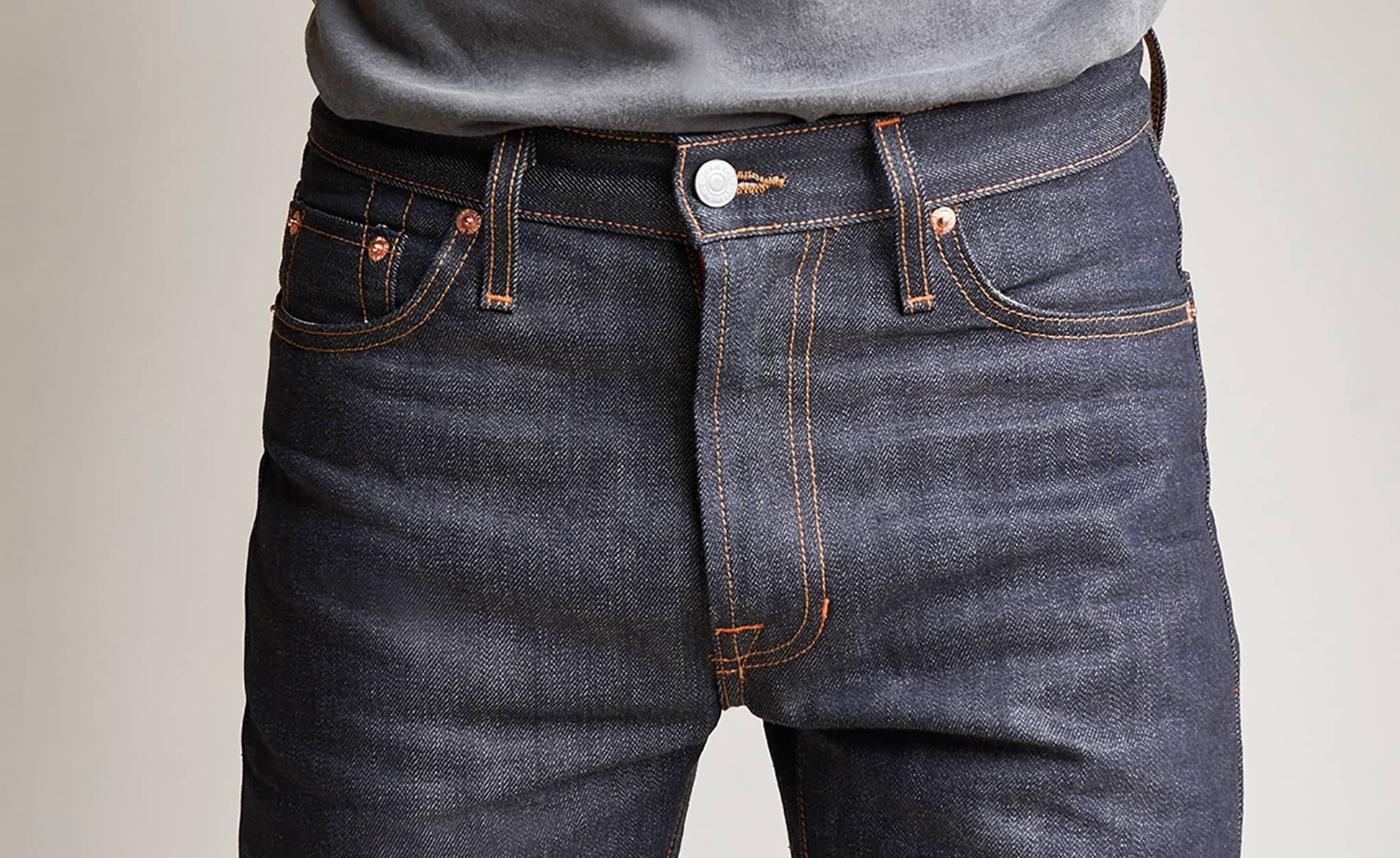 Double-Needle Contrast Stitching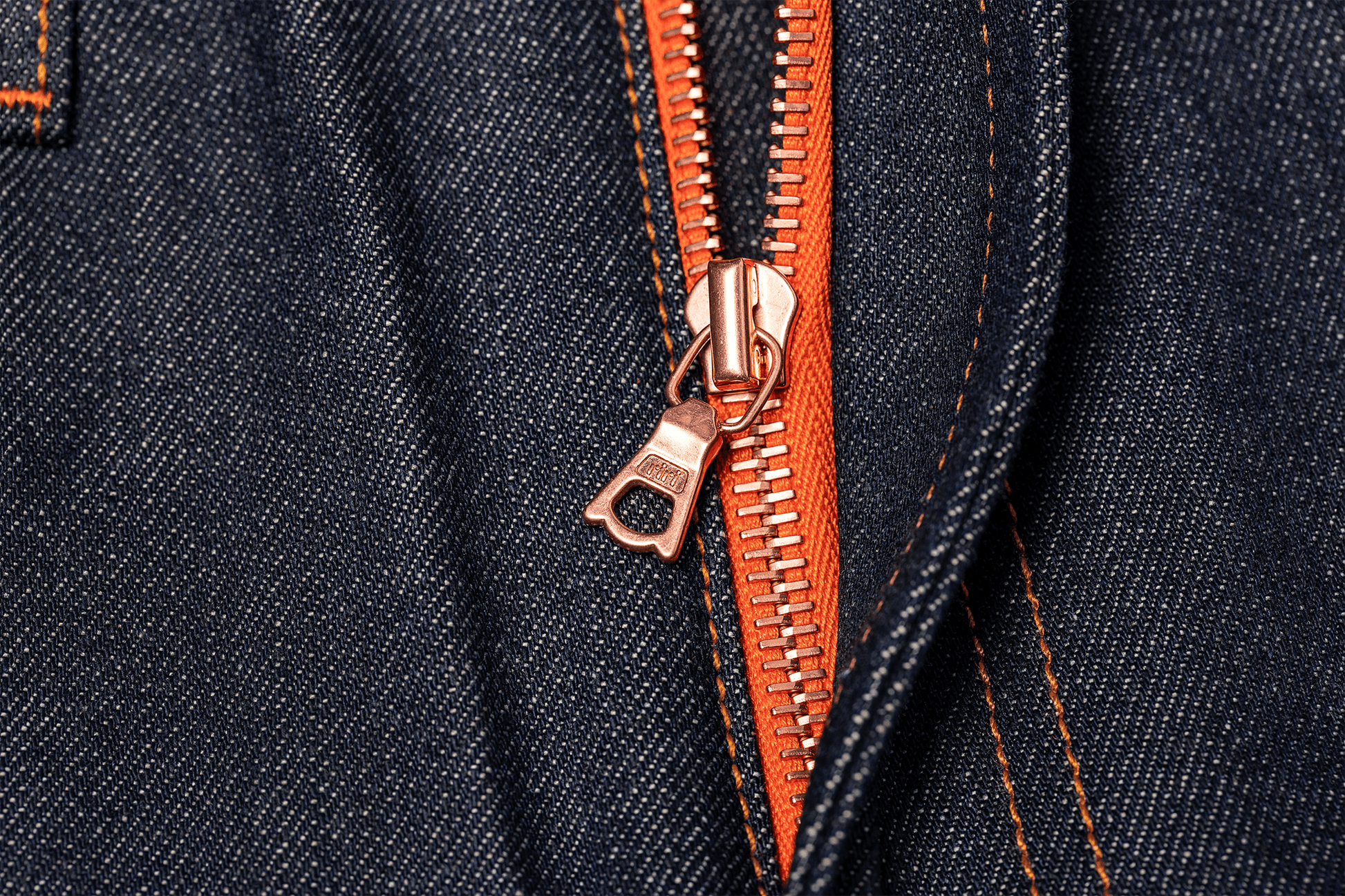 SWISS-MADE RIRI ZIPPER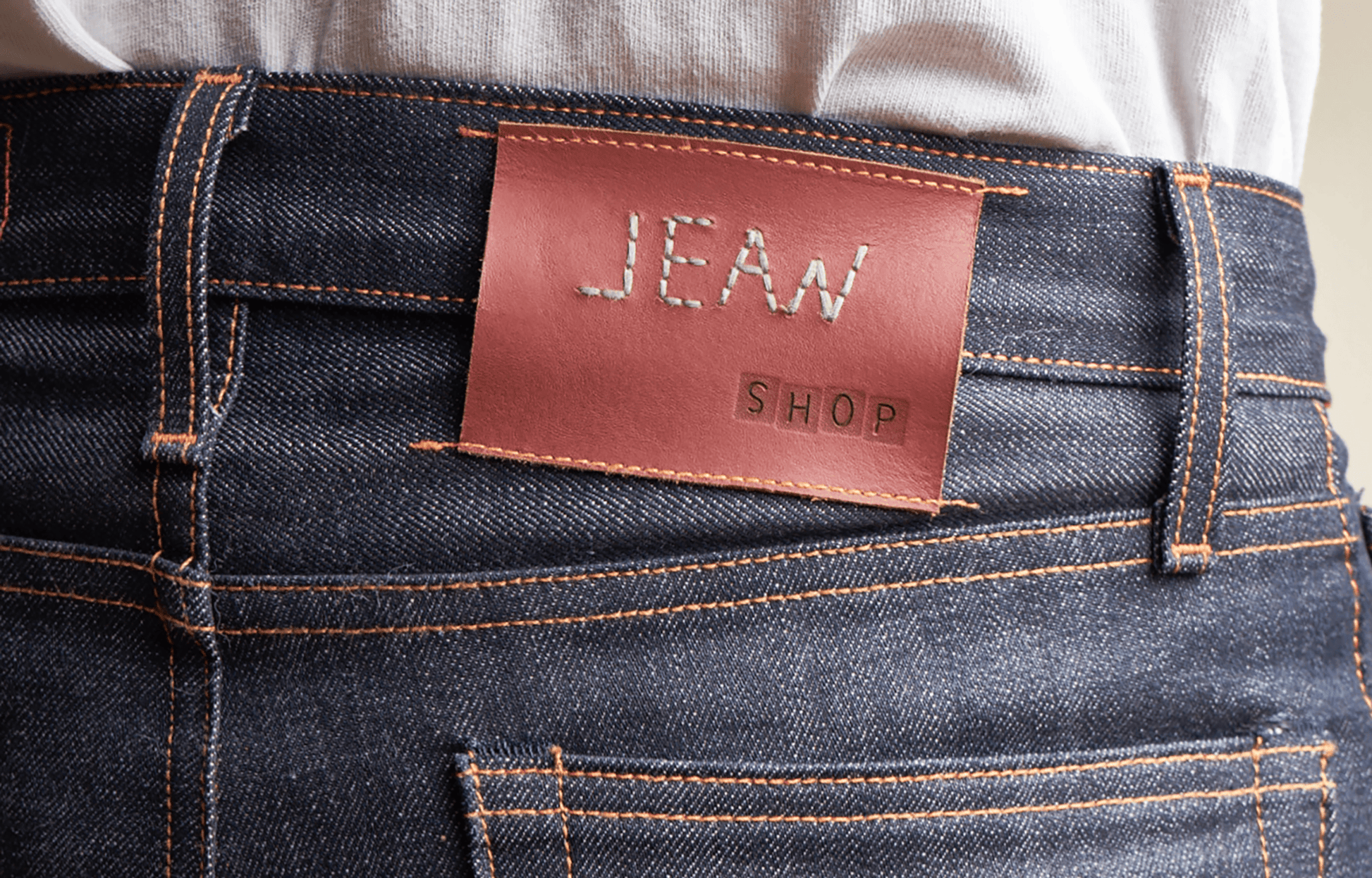 HANDSTITCHED LEATHER WAISTBAND PATCH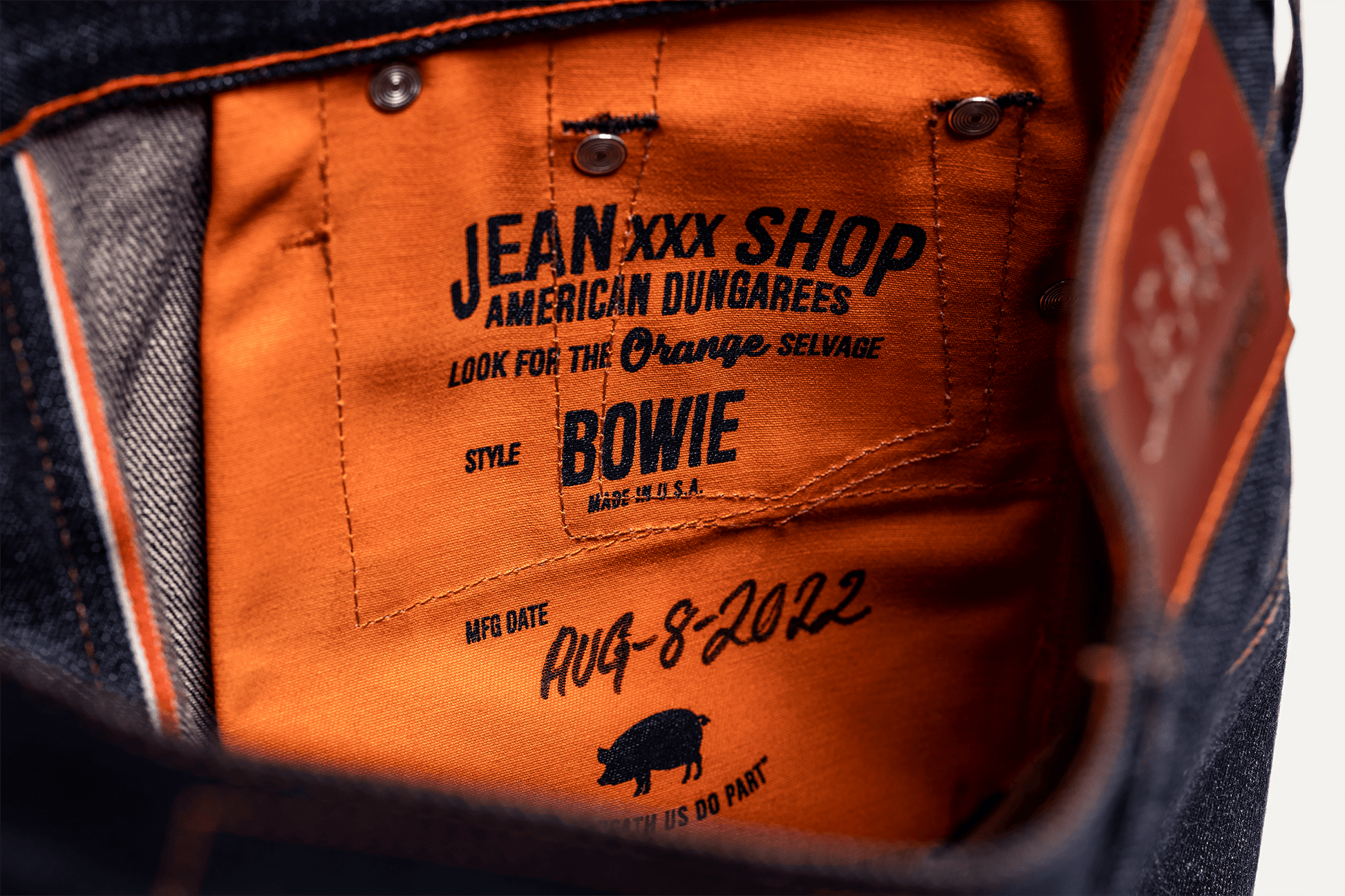 HEAVY-DUTY TWILL POCKET BAGS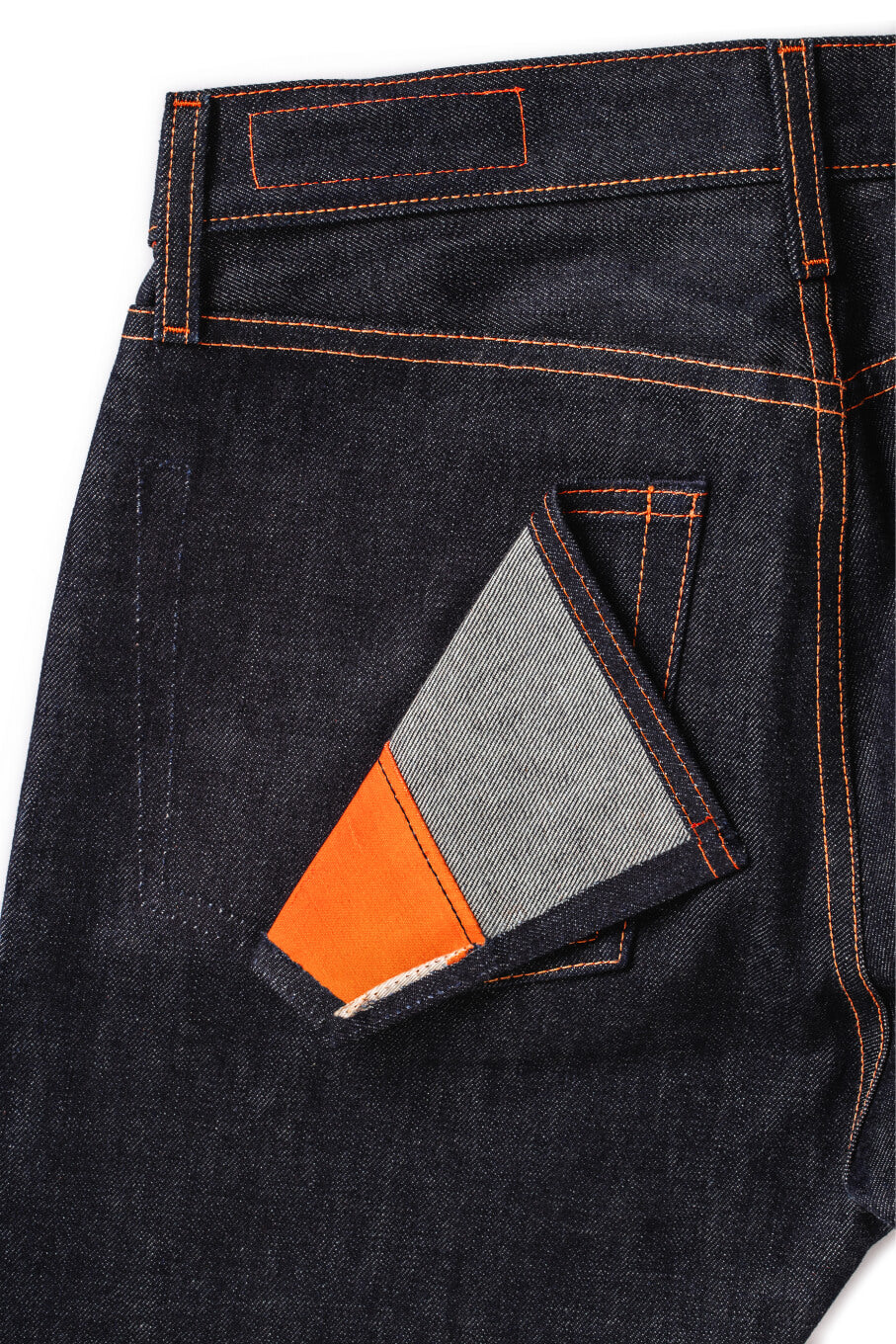 REINFORCED ¼ LINED BACK POCKETS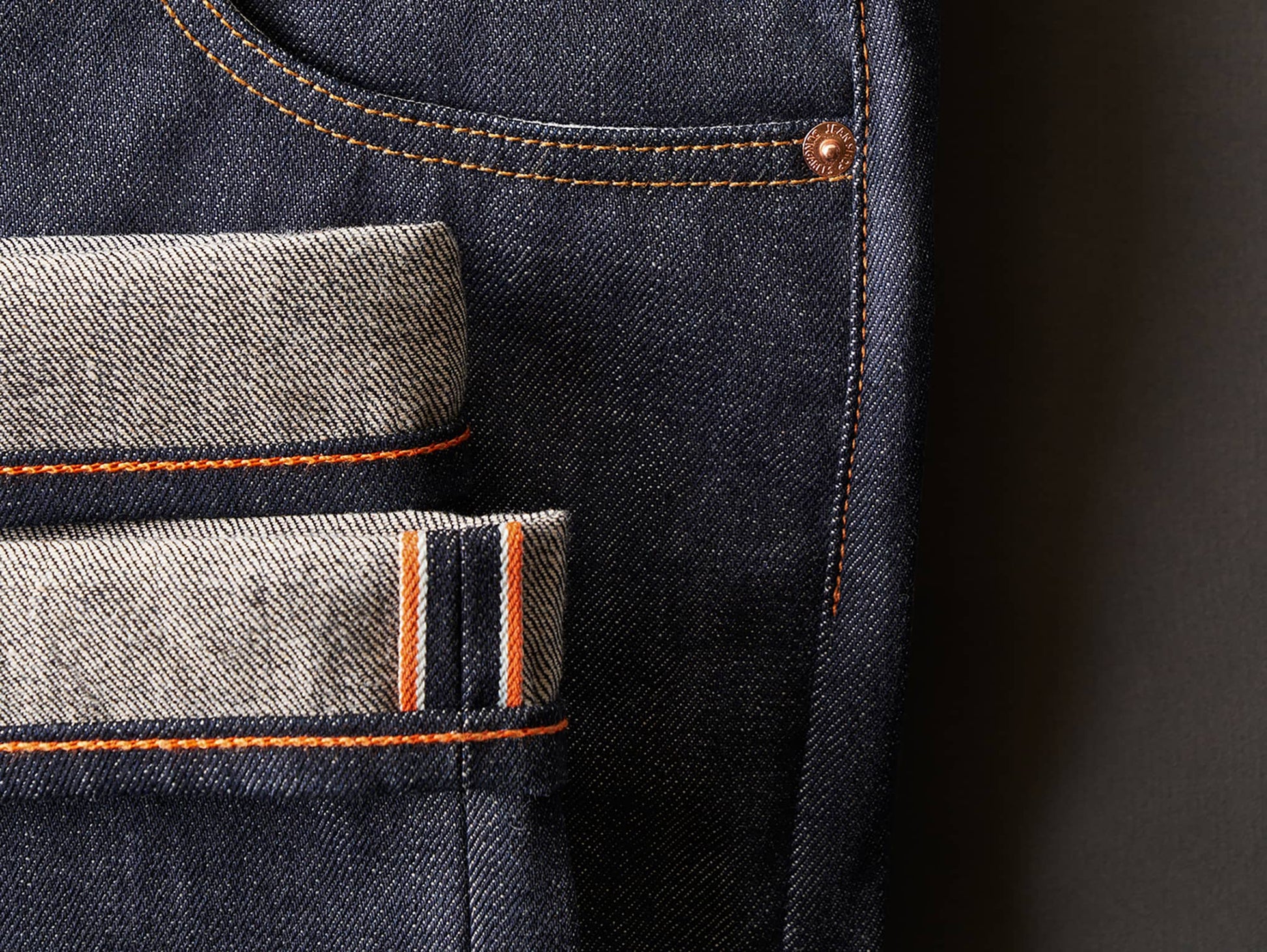 CHAINSTITCH BOTTOM HEM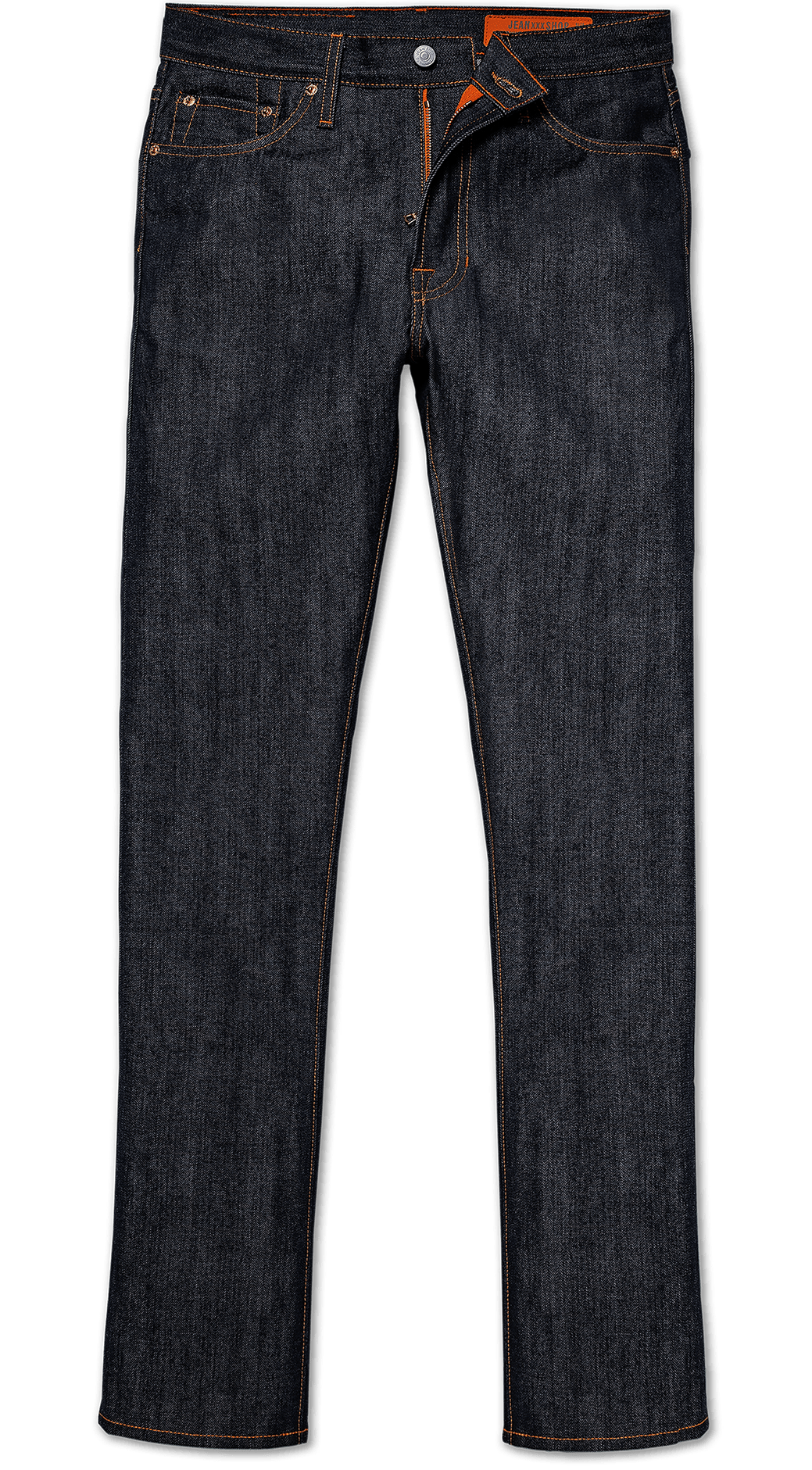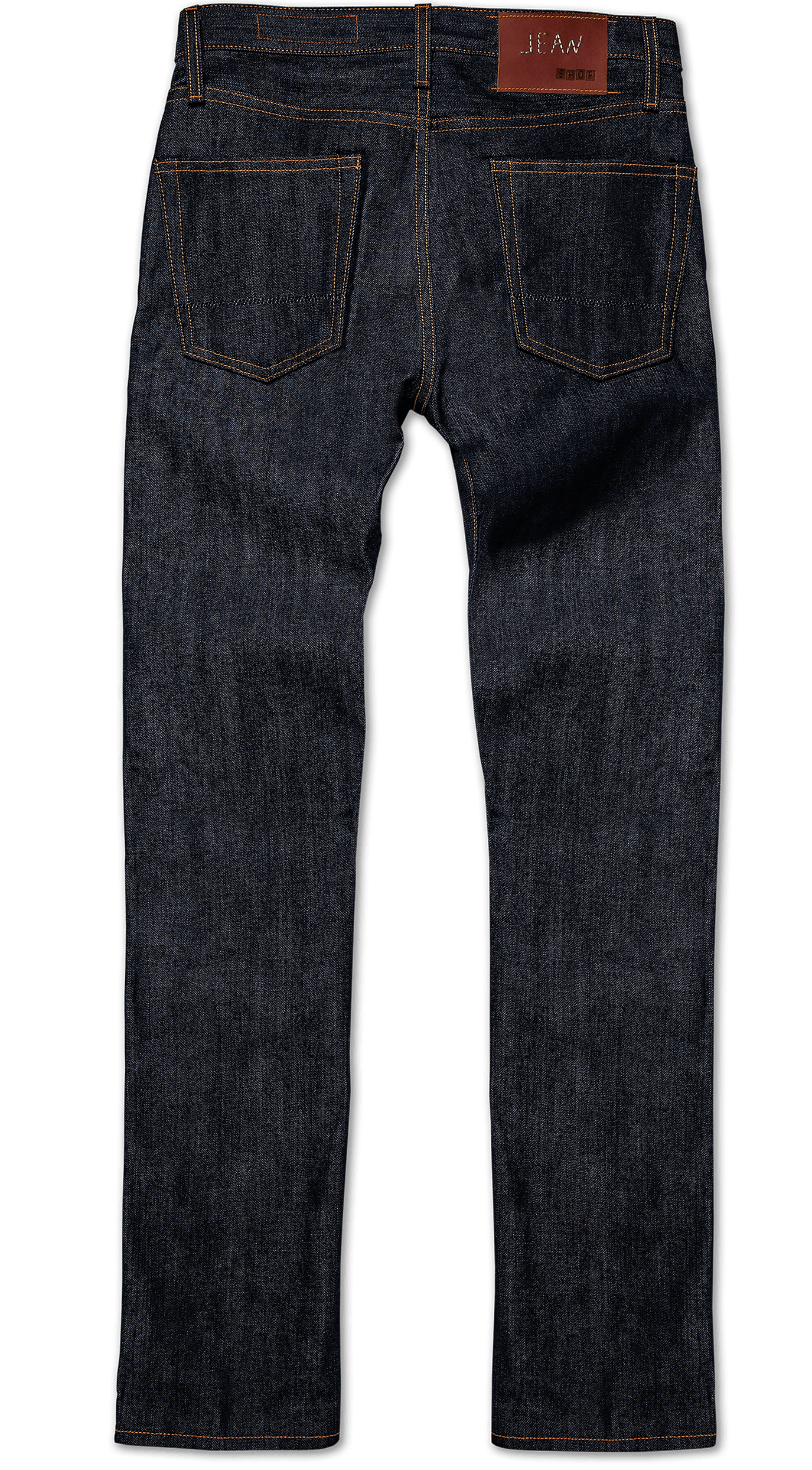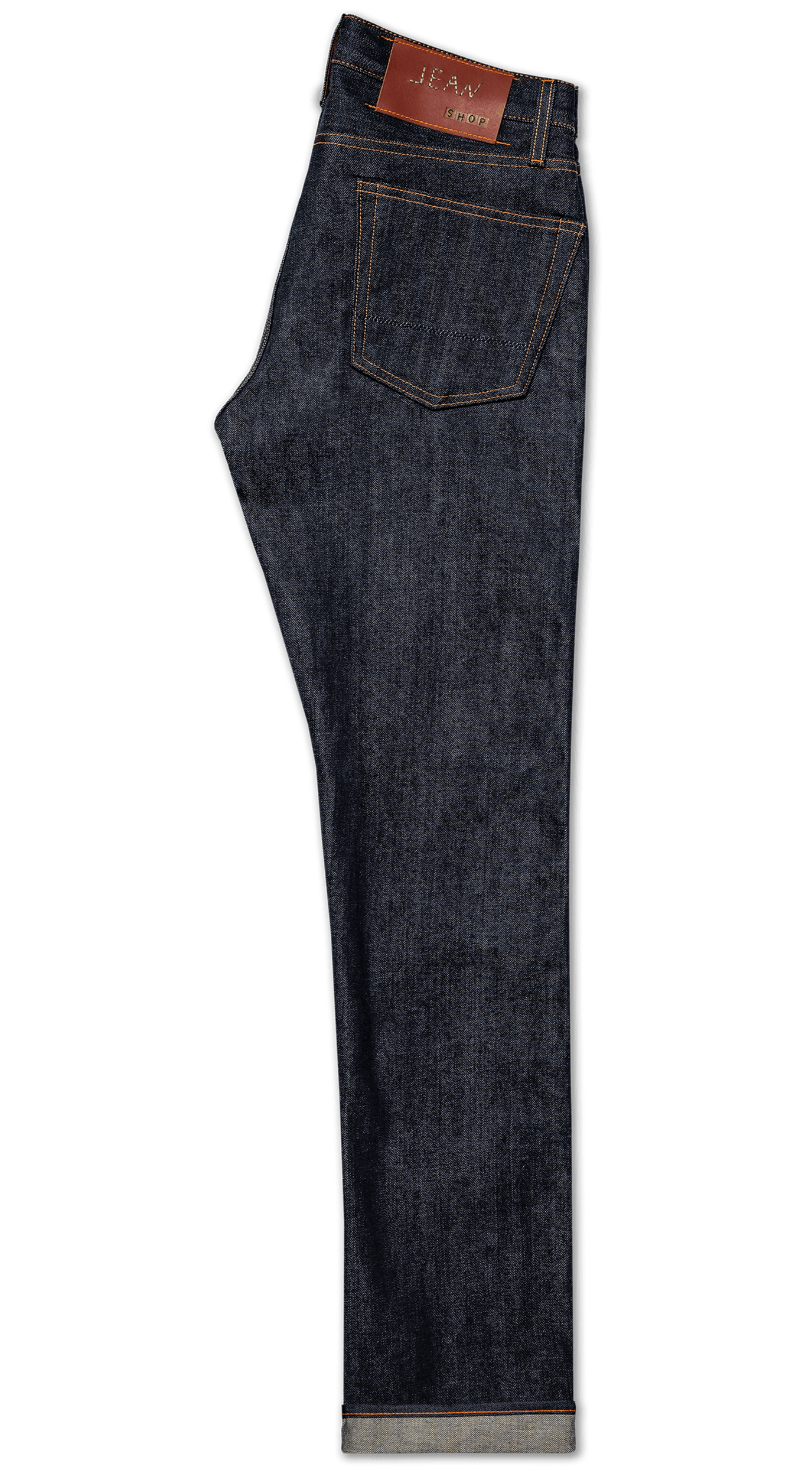 BOWIE SLIM LONG - 34"
Regular price
$275
Sale price
$275
Unit price
per
Over 150 years ago, the blue jean earned a hardworking and lasting reputation from the trailblazers of the American West. But it was the iconoclast heroes of the 20th century who challenged the status quo, wearing denim workwear to symbolize their rugged independence—forever leaving their indelible mark of rebellious style on the classic five-pocket jean.
The Original Bowie Slim is built with the same pragmatic values, commitment to quality, and maverick ambition of the well-worn individuals that came before us who have worn, tested, and ultimately defined the American blue jean.
Material
Every pair is manufactured with our trademark triple "xxx" quality 13.75 oz raw Japanese orange selvage denim—100% U.S. cotton Sanforized 3x1 righthand twill, indigo yarn dyed warp, and natural weft. There's nothing like a fresh pair of raw indigo denim jeans and making them your own.

Fit
The BOWIE SLIM is our original American slim fit. A traditional rise, a five-pocket unisex jean that isn't too wide or narrow in the leg, a perfect contemporary fit.
To confirm you select the proper size. We suggest using our dynamic size guide to find your correct fit. We also recommend that raw denim jeans are comfortably snug on the first try.
Details
Double chainstitch waistband
Handstitched leather waistband patch
Swiss-made RiRi zipper with orange tape
Heavy-duty twill orange pocket bags
Manufacturing date designation
Reinforced ¼ lined back pockets
Chainstitch bottom hem
Made in Los Angeles, Calif. USA
Care
Wear often & wash when necessary
Always wash turned inside-out
Use cold water & mild detergent
Tub soak or gentle machine wash
Never use chlorine bleach
Machine dry with no heat
We prefer to hang dry
Accept change as inevitable
Measurement Instructions
The best way to find your size is to measure a well-fitting garment you currently own. Then compare your garment's measurements to the our size guide chart to determine your correct fit.
Due to the nature of raw denim, the material will stretch and shrink to a perfect fit over time. We recommend that raw denim jeans are comfortably snug when you first try them.
All dimensions are measured flat.
Waist - Lay your pants flat and measure the back topline of the waistband from side to side.
Front Rise - Measure the distance between the center of the crotch seam to the top of the front waistband.
Inseam - Measure the inseam from the crotch seam along the inner seam of the pant leg to the hem opening.
Hem - Measure hem or leg opening across the very bottom of the leg at the opening.